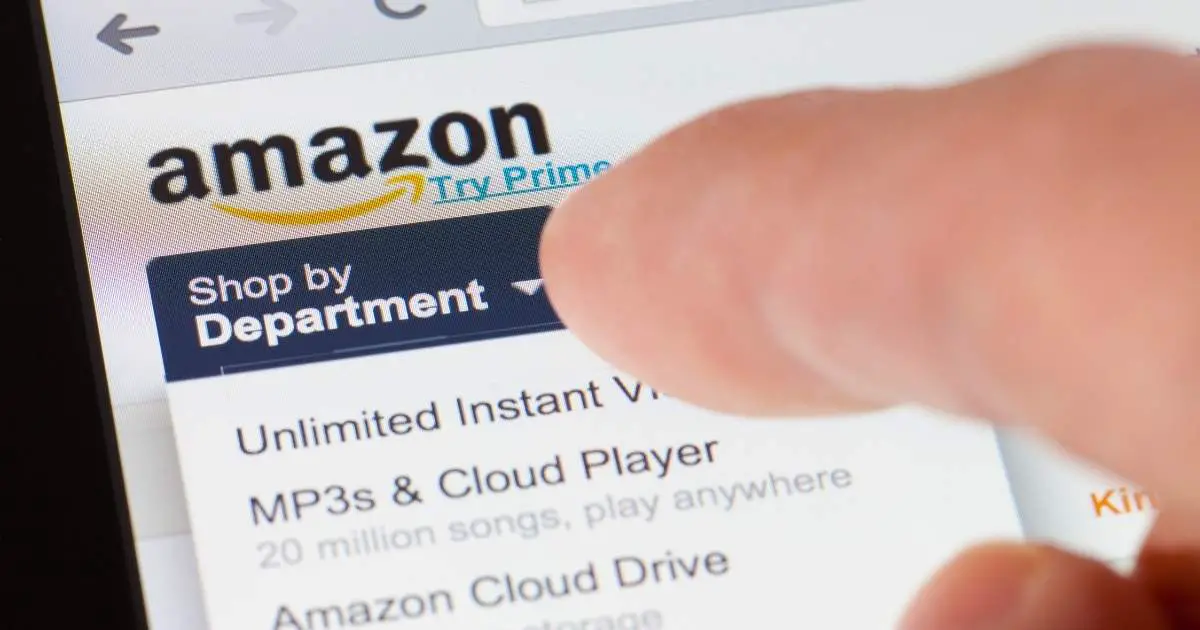 Do you have a LEGO collection that's just taking up space? Perhaps you have stumbled across some tubs of old LEGO parts in your attic? Or maybe you have recently bought some used LEGO online or at a garage sale. What better way to free up space than to make money while doing it! LEGO sets, parts and minifigures can increase in price over time and often you may be sitting on a treasure trove. With a little effort, you can find the perfect buyer for your LEGO collection. But you may be wondering where to sell LEGO online.
In this article, we will discuss the best places to sell LEGO. We'll also give you tips on how to get the most money for your bricks or sealed LEGO sets.
So, whether you're looking to declutter your home or want to make a little extra cash by investing in sealed LEGO sets, read on for the best places to sell LEGO!
Best Places to Sell LEGO Sets
eBay
One of the best places to sell used LEGO is eBay. One of the longest-running and most popular online marketplaces, eBay is great for selling LEGO. You can reach a large audience of potential buyers from all over the world with your listings, and there are plenty of tools to help you manage your sales.
There are also very few barriers to entry for selling LEGO on eBay. There are no restrictions that limit your ability to list your LEGO sets there, and you can be up and running very quickly.
Some tips for effective selling on eBay are to:
Take plenty of high-quality photos.
Be clear about the condition of your LEGO sets in the listing.
Use a descriptive title.
Look at recent sold prices for the same item you are selling to determine what price to set.
If you're looking for a platform with a large audience and relatively low fees, eBay is a great option for selling LEGO. You can reach buyers from all over the world and get started quickly and easily.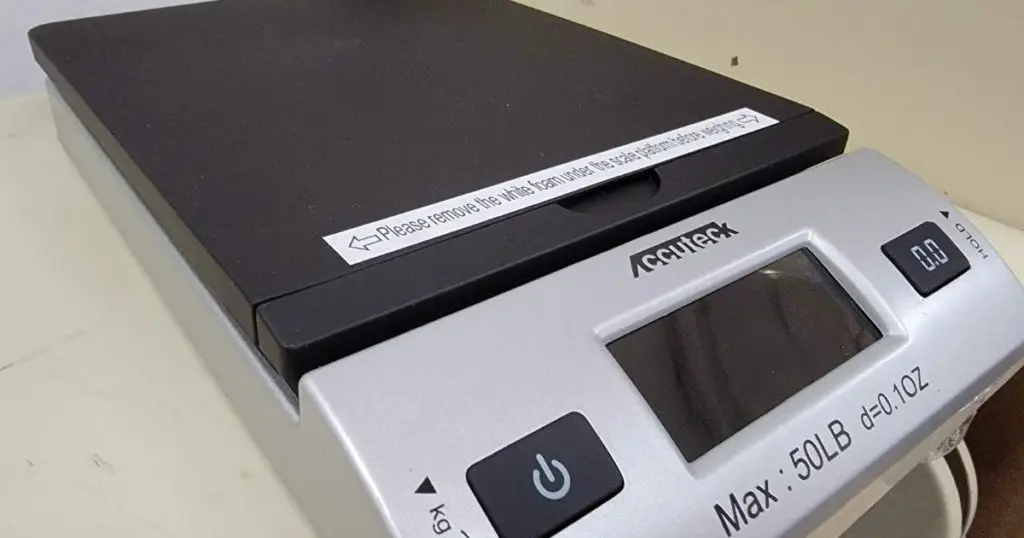 Mercari
A lesser known option to sell LEGO sets is Mercari, an app-based marketplace where you can sell just about anything you have lying around the house, including LEGO. This is another popular place that LEGO fans like to list old sets and tubs of LEGO parts for sale, and it has grown in popularity in recent years.
Mercari does charge a flat selling fee per item in addition to their final-value fee that you pay after the item sells, so when the fees are considered, it's possible you may not make as much money by selling here are you would on some other platforms.
However, the ease-of-use is certainly great here. Mercari makes it very quick and easy to list items for sale, which is a welcome benefit for anyone who does not regularly sell online.
Whatever your circumstances, Mercari may be a good option for you to move those LEGO sets, or for selling miscellaneous items you have lying around the house that you may want to sell. Just be sure to create a detailed listing.
BrickLink or Brick Owl
Another great option is to sell on BrickLink or Brick Owl, which are online marketplaces specifically for LEGO. Thess website are aimed at LEGO collectors and have a huge range of parts, sets and minifigures available. You can create a shop easily on either site and there's no listing fee. You can also ship your LEGO internationally.
BrickLink offers some great benefits to sellers on the platform, including an extremely low final-value fee when compared to other platforms such as eBay or Amazon. Another huge benefit is that BrickLink has a pre-populated catalog of almost every set, minifigure or LEGO part that you may want to sell.
This means you likely won't need to take your own photographs and write your own descriptions when listing items on BrickLink, which speeds up the process considerably.
The downside of selling on BrickLink or Brick Owl is that the audience of buyers is not as large as some other options such as eBay, so you may need to wait a little longer to make the sale. Some tips for a successful BrickLink or Brick Owl store are:
1. Make sure you have a good inventory of parts and pieces.
2. Have an efficient system for tracking orders and shipping.
3. Ship promptly and respond to customer inquiries in a timely manner.
4. Price your items fairly and competitively.
5. Invest time and money in the beginning to set up your inventory system in the right way..
For more tips for selling on BrickLink, check out this article.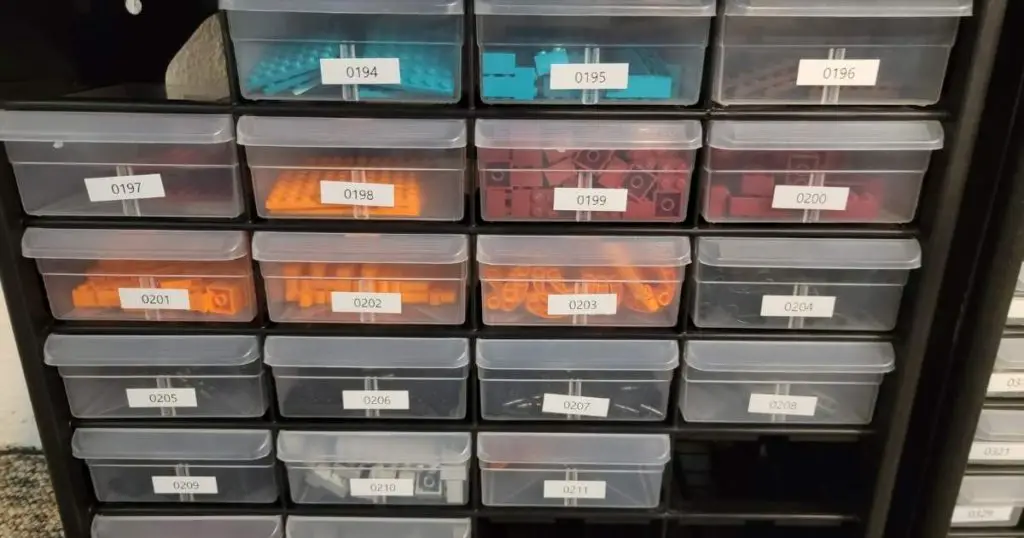 Facebook Groups
Local Facebook groups are another avenue to sell your LEGO. These groups are usually specific to a city or area, so you won't have as many potential buyers as you would on eBay or BrickLink. However, selling locally can be great if you want to avoid shipping costs.
One of the challenges with selling in Facebook Groups is avoiding fraud. Since groups are not protected by a marketplace company, there is a higher risk associated with selling there. A way to counter this is to pay close attention, and only sell to people that you have a reason to trust (e.g. they have been vouched for by other members of the group).
If you are buying from Facebook Marketplace, you should also be sure to use a payment method that offers buyer protection, such as PayPal's Goods and Services option, if you are not meeting the person directly to complete the transaction. As a seller, you will need to pay fees to use PayPal's Goods and Services option, but it gives the buyer some peace of mind and may increase their likelihood of doing business with you again.
Amazon Marketplace
If your LEGO sets are in new and sealed condition, an excellent option that you could consider for selling them online is to sell on Amazon. Another well-known online marketplace, Amazon can be a great place to sell LEGO.
You can take advantage of the Prime shipping to offer buyers quick delivery times. Amazon has a very user-friendly interface and is a trusted website that potential buyers are likely to visit.
The downside of selling your LEGO sets on Amazon is that there are higher barriers to entry than any of the other options on this list of places to sell LEGO. Amazon requires new sellers to be approved to sell certain branded items, and LEGO is a brand that they are particularly careful about, due to a close partnership between Amazon and The LEGO Group. As a result, you won't be allowed to list LEGO items for sale immediately on Amazon.
However, if you do get approved to sell LEGO on Amazon, the market price that you can sell your sets for is often higher than other places, because this barrier to entry leads to less sellers on the platform, while it also has extremely high demand for LEGO sets. After all, Amazon is the most popular e-Commerce website in the world by far. As a result, you could make more money by selling on Amazon. Just be sure that your sets are near perfect condition.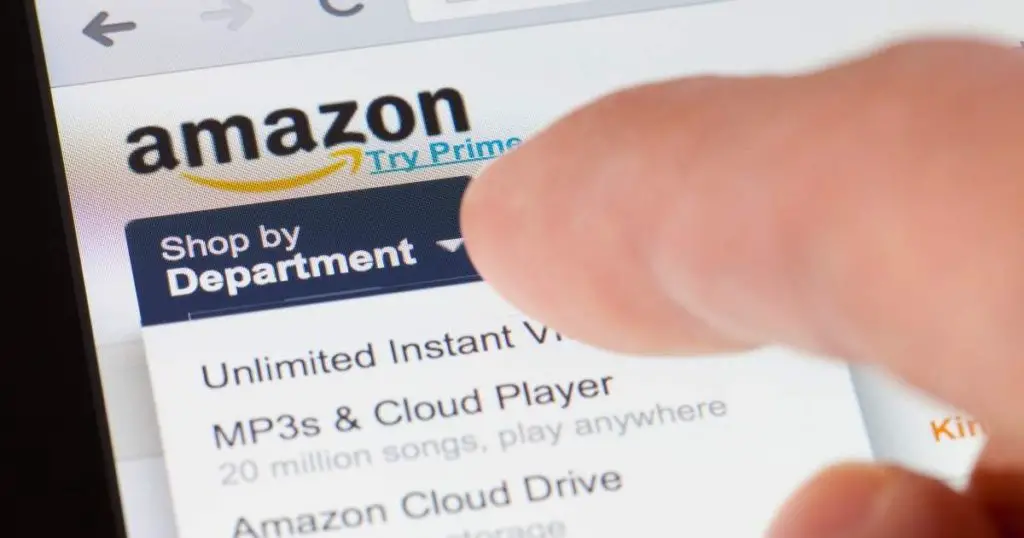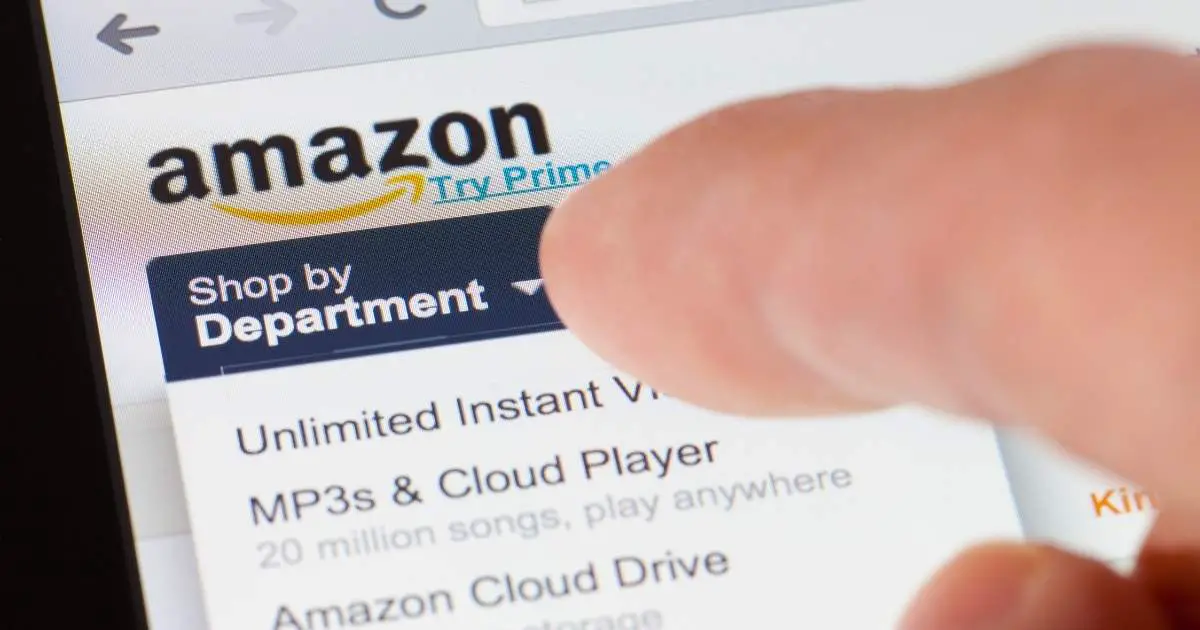 Craigslist & Local Classifieds Sites
Local classifieds websites such as Craigslist can be another great option to sell your used or new classic set. These websites are free to use and easy to list items on. Depending on whether you live in a rural area or a town or city, you can reach a large audience with your listings.
Since these websites are for local deals, the amount of activity when it comes to buying and selling can vary greatly depending on where you are located. However, if you live in a populated area that has a thriving Craigslist marketplace, then this is an excellent option for selling your LEGO sets.
An important thing to be aware of with selling on Craigslist is that it's a very public venue, and that means that people are often on the lookout for scams. While some people will just be interested in buying your items, others will try to scam you. Be alert and if you find yourself the victim of a scam it's easy to report them to Craigslist.
Also, it's important to remember that most buyers on Craigslist expect to meet up in person to complete a deal. While it's possible to make some deals over the phone or online, they're not as common and are generally more risky. If you plan to sell on a local marketplace website, be ready to meet your potential buyers in-person.
Facebook Marketplace
Facebook Marketplace is another option to sell your LEGO sets on. With this easy-to-use online marketplace, you can choose whether you want to offer shipping to a wide audience of potential buyers, or restrict your listing only to people nearby so you can meet them in person to close the deal.
Listings on Facebook Marketplace are free, so it's a great option if you're looking to sell LEGO on a budget. Be sure to take clear photos and write detailed descriptions of your items, because the browse features on Facebook Marketplace make it so that many people casually scroll through items for sale in their area, even if they don't have a specific item in mind to buy.
If you have an excellent cover photo on your listing, you may just attract a buyer who had no plans to buy LEGO that day. This kind of window shopping is less common on eBay, and is a great advantage of Facebook Marketplace. As with Craigslist and local marketplace websites, it is important to be careful of scammers when you are selling on Facebook Marketplace. Be sure to thoroughly check the seller's ratings, and to ask for photos of the item. 
You should also be wary of sellers who are asking for large amounts of money in return for seemingly cheap items, and likewise you should be wary of potential buyers who message you about your item and ask you to ship the item first before they send payment, ask to pay with a check, or other forms of suspicious questions.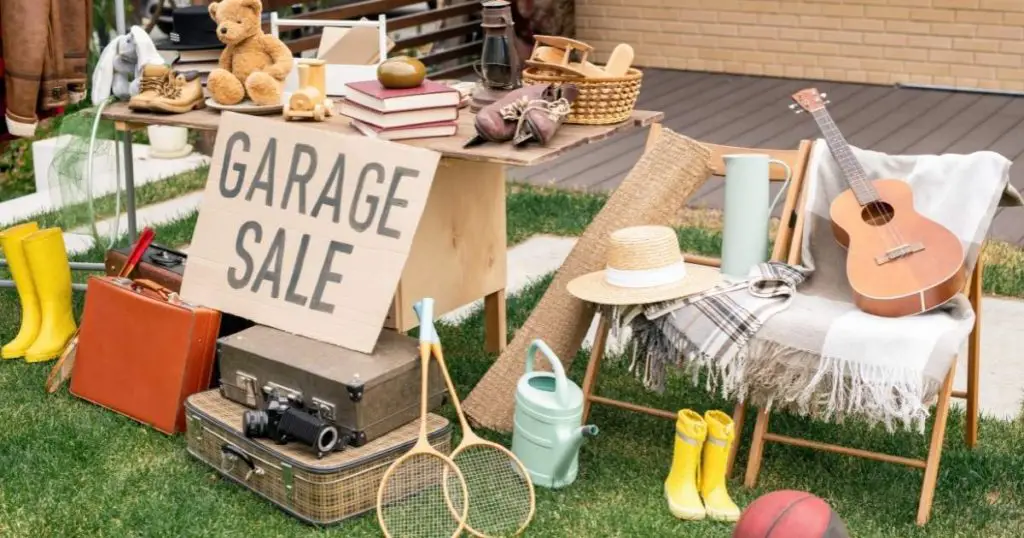 Garage Sales, Yard Sales & Car Boot Sales
Garage sales or yard sales can be great places to sell LEGO if you want to avoid the hassle of taking photos, writing descriptions, and shipping items. This is a great option if you live in a larger city or town where there are likely to be many potential buyers looking for LEGO sets. At a garage sale, you can simply lay out all of your inventory with minimal effort, and watch as buyers flock to your LEGO sets throughout the day.
One of the main downsides of selling LEGO at a garage sale or at yard sales is that buyers at garage sales and yard sales typically expect bottom prices. They are shopping at these sales to get great bargains, and this may not be what you have in mind for your rare and retired LEGO sets that are highly valuable. Be prepared to get lowball offers all day, and to eventually sell the sets below what they would likely sell for in other places.
Another thing to keep in mind with selling LEGO sets at local yard sales is that you will likely spend a lot of time haggling. Some people love to barter, and some people hate it. If you would prefer not to have an open debate about the price of your LEGO set, then you may be better off selling on eBay, BrickLink or elsewhere. However, if you love the thrill of the haggle, then this won't be an issue for you.
Flea Markets
One of the downsides of selling your LEGO set at a flea market is that you will probably have to pay a fee to the venue to attend and set up a booth as a vendor. For that reason, it may not be worth your while if you only have a small number of LEGO sets to sell. However, if you are selling a large collection, it may be a viable option.
You will also need to confirm with the venue or organizer that there are no restrictions on the type of items that you sell, and confirm that LEGO sets are eligible. Some flea market organizers will impose restrictions on the number of vendors whom can sell each type of item, to increase variety available to shoppers. It's best to confirm this before preparing to attend.
Despite the fact that selling at a flea market is a little more work than some of the other options on this list, there are many amazing benefits to it. People often attend flea markets as a form of entertainment, which can lead to a lot of foot traffic and potential buyers strolling past your booth. Since LEGO sets are so eye-catching, there's a very good chance that many shoppers will be interested in what you have for sale.
Attending a flea market gives you the benefits of having a brick-and-mortar LEGO store without the overhead of having to sign a lease!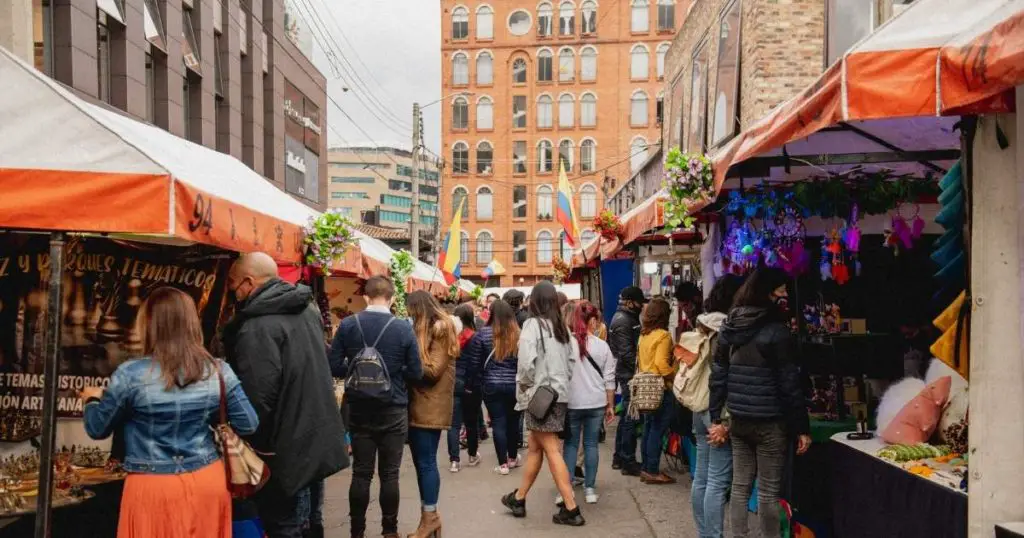 Local Toy Stores
If you want to skip the hassle of selling your LEGO sets yourself, a quick and easy way to turn them into cash instantly is to visit your nearest brick-and-mortar LEGO shop that accepts trade-ins or sells on consignment. And I don't mean official LEGO Stores. There are many small brick-and-mortar stores around the world, owned by small businesses, that will buy used and new LEGO sets from shoppers in their store.
Some considerations for selling your LEGO sets to a store owner are:
Some toy stores may offer store credit only when buying your LEGO sets, minifigures and parts. That of course means that you would need to be ready to spend the money on more LEGO. If that wasn't your plan, then it may be worth putting in the effort to sell the sets directly online or locally.
LEGO shops are not the best place to get the highest amount of money for your sets, because they need to make a profit by reselling those items to other customers for a higher amount. Therefore, the amount that they offer you will be below the prices you may have seen on eBay or elsewhere.
You may need to travel to get to a brick-and-mortar LEGO shop that accepts trade ins or buys sets. It's important to weigh up the cost of the journey, both in money and in time. If you need to take a half-day to travel to sell a few LEGO sets, then you may be much better off selling the sets on eBay.
Some brick-and-mortar stores will sell your sets on consignment for you instead of actually buying them from you. This means that although you get the benefit of not having to put in the work to sell the set, you also won't be paid right away, and would need to wait until they sell the LEGO set before you get paid.
Despite these points, it can still be a great option to sell sets to local brick-and-mortar stores if you want to move them quickly.
Thrift Stores
Another popular option, particularly for the used plastic brick, is to sell used LEGO to thrift stores. This can be a quick and pain-free way to sell, and you may even be able to turn those damaged bricks into cash here. In a thrift store, many different types of items are often accepted.
However, just note that some thrift stores expect donations and don't actually pay for items you bring them. It's important to check before you travel there to sell your used mint condition LEGO Death Star.
A thrift store is an easy way to sell, but may not necessarily give you the market value of the thing you're selling. It may be better to sell your used inventory on eBay or Mercari if you have the time to do so.
LEGO Conventions & Local Events
Finally, if you want to get the most money for your LEGO, you could consider selling them directly to a LEGO store or LEGO fan event. These events are usually held in larger cities and attract serious LEGO collectors from all over.
However, you may have to wait a while for one of these events to come to your area. You will also need to confirm with the event organizers that there are no restrictions on selling your sets there, as many of them do require people to register as a vendor before selling LEGO at the event.
The downside to selling LEGO at a convention or fan event is that typically, the buyers there are more interested in scarce or unique sets and parts than the stuff that is readily available, because they are usually a seasoned and knowledgeable LEGO fan and member of the LEGO community.
Depending on what sets you are selling, this audience of buyers may not be your best bet. However, if you have a set that is highly sought after and has become rare over time, then a LEGO convention could be an excellent place to sell it. Many vendors of minifigures and LEGO parts also do very well by selling at conventions.
There are also some other downsides to selling LEGO at a convention. First, you'll have to compete with other sellers for attention from the LEGO fans in attendance. Second, you'll need to set up and tear down your booth each day, which can be time-consuming. Finally, you may need to pay for a booth space, which can be expensive.
It's important to consider this option carefully before deciding to move forward, and most of the time, it is better suited to established LEGO selling businesses.
Other Options
There are other options that are not included in this list, but most of them are unique to specific locations, such as Walmart Marketplace in the United States, TradeMe in Australia, Gumtree in the UK, etc. Depending on where you are located, it may be worth checking out other local and national options.
Another option could be to check out a reputable auction site in your area, particularly if you are selling specialty sets. LEGO users and collectors may check the auction sites in their area for deals, and may be willing to bid for the highest price.
Tips for Selling LEGO Sets
When you're selling LEGO, whether it is old LEGO bricks or new sealed sets, there are some quick tips that you should keep in mind.
Be Clear About Condition
It's important to be clear about the condition of the items that you're selling, regardless of whether it is LEGO pieces or sealed sets. When someone wants to buy LEGO sets, they will want to know if all the pieces are included, or if the sets have been played with before.
Including plenty of photos in your listings is also a good idea so that buyers can see exactly what they're getting. If you want to learn more about how to clean LEGO pieces, we wrote an article that breaks it down step-by-step – check it out here.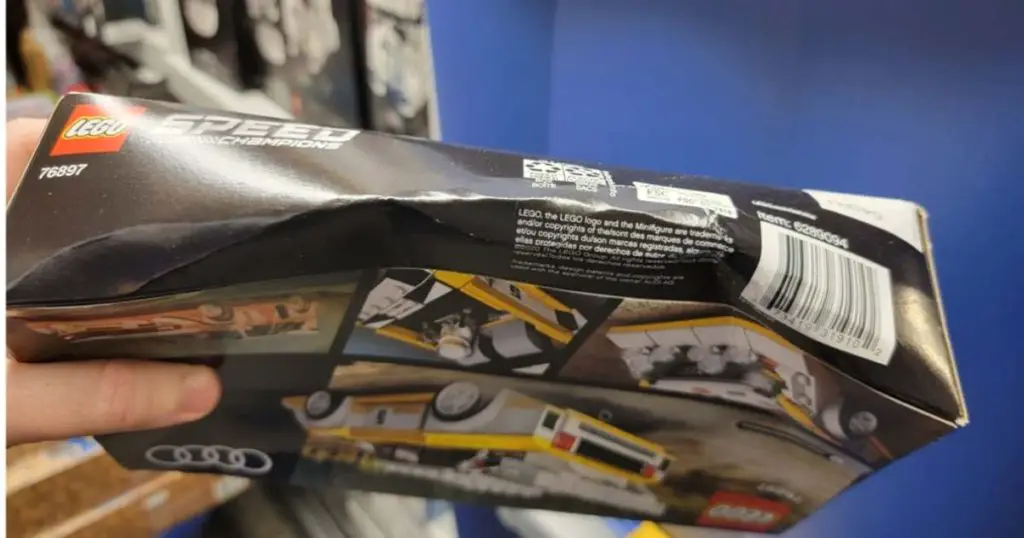 Know the Value
Understanding what your sets are worth is crucial. Many people don't know the value of the stuff they are selling, and as a result they get take advantage of by people who are more knowledgeable about the market price, and don't get a fair price. Learning how to check the value of your sets is important here to sell for a good price, particularly if it is a specialty set.
Consider Holding the Sets Longer
LEGO sets grow in value over time. If the sets you want to sell are currently still available in retail stores, or if they recently retired, there is a chance that they will be worth more money a few months or a year or two from now.
By checking the current values and the retirement date of the set, you could notice that it would be better to hold on to it for a few more months and sell it later.
Final Thoughts
There are many different options available for selling LEGO, and whether your sets are in used condition or new and sealed will factor in to which one of these options you choose to use. It's important to consider the price that you want to sell at, the condition of your LEGO sets and whether you're willing to ship your items before making a decision.
If you're planning on selling a lot of LEGO, it's worth considering investing in shipping supplies such as boxes and packing material. This will make it easier to get your items safely to their new homes and could potentially save you money on shipping costs. We wrote an entire article that quickly shows you what you would need – check it out here.