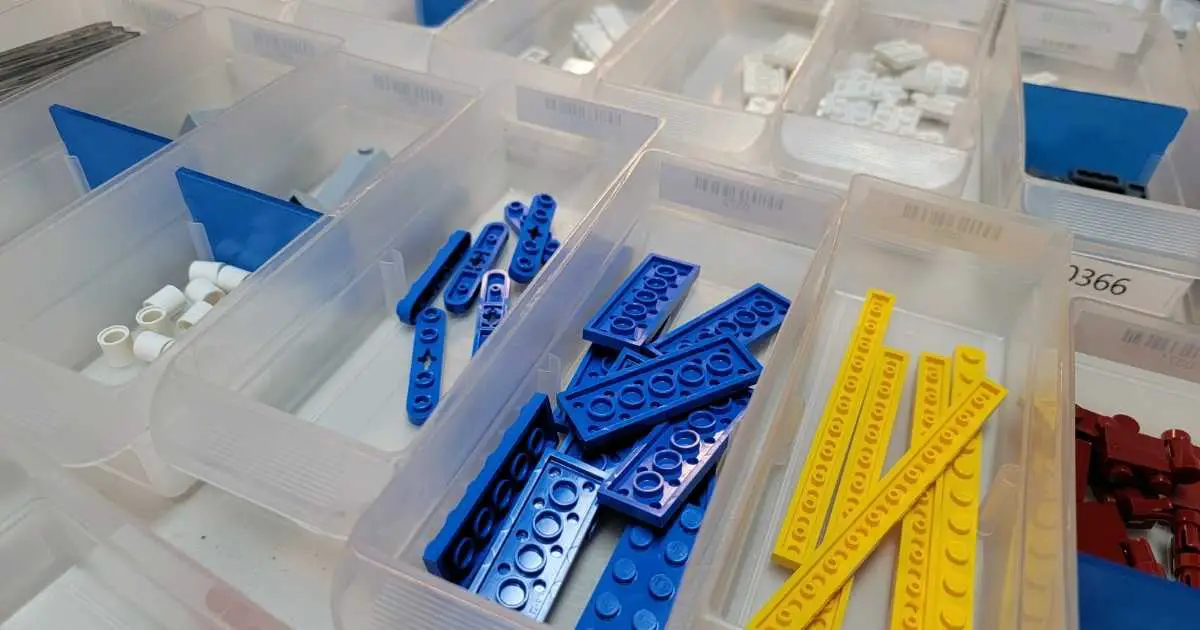 BrickLink is one of the largest online communities of LEGO fans in the world. But more than that, BrickLink is also an online marketplace specifically for buying and selling LEGO sets, LEGO parts, minifigures, instructions, and even empty LEGO boxes! BrickLink has more than a million members, with more than 10,000 online stores from 70 countries. Many LEGO collectors and fans have started to grow their LEGO parts business on the BrickLink marketplace. Want to learn how to sell LEGO parts on BrickLink?
Here are some important tips to keep in mind when selling LEGO parts on BrickLink:
Focus on growing the number of unique parts in your store
Don't overspend on inventory
Stay organized and build a great storage system
Invest in quality tools
Provide quality customer service
Maintain competitive pricing
Create a brand
Write clear terms and conditions
Network with other BrickLink sellers
Wait, really? Growing the number of unique pieces in your inventory is more important than the total number of parts? That's right! The total number of parts you have available is also important, of course, but read on to learn more about why 'lots', or unique parts, are a crucial area to focus on!
Focus on growing the number of unique parts in your store
Each unique part in the BrickLink catalog is called a 'lot'. Having multiple lots in your store means that you have multiple different types of LEGO parts. If you have different colors of the same piece, it is still counted as different lots, because each one of those colors may have a different potential pool of buyers.
If you have a low number of lots in your BrickLink inventory, but you have a high quantity of each of those lots, you are less likely to attract a large number of sales because your items will only be in front of a small pool of potential buyers.
However, if you have a large number of lots, then you have a large number of potential buyers viewing your inventory.
As with any reselling or e-commerce business, the number of sales you can make will depend entirely on the number of items you have listed for sale. Every item you list is one more chance at getting in front of a potential customer.
On BrickLink, every individual LEGO piece in the catalog is another opportunity. The sellers that have a large store with a huge variety of parts available for sale are the ones that tend to make the most sales.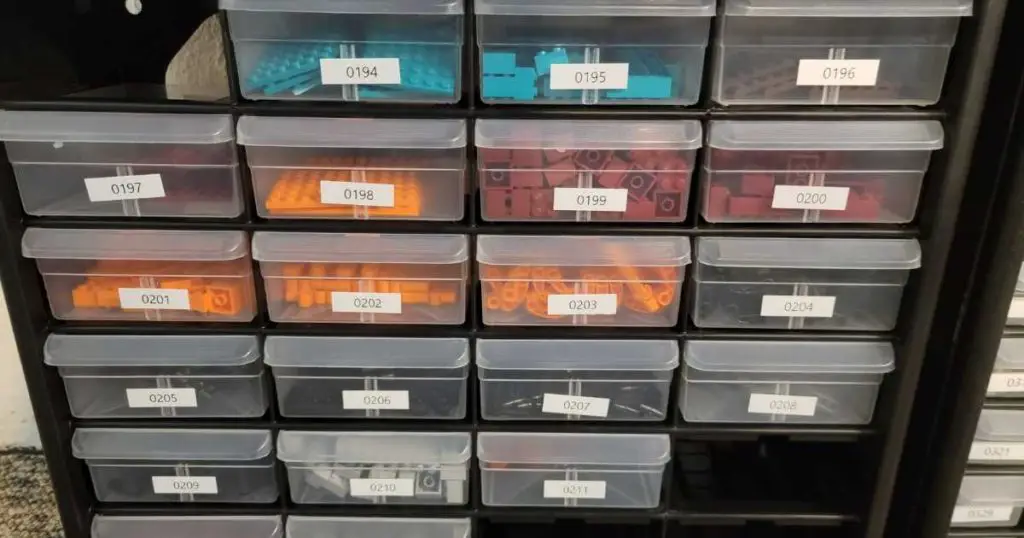 Don't overspend on inventory. Stick to the 3x rule!
This may sound obvious, but I have seen many BrickLink sellers that are too lenient on this point. Growing your available inventory is crucial to success on BrickLink, but it shouldn't be done at the expense of your profit margins.
Selling parts on BrickLink can be extremely time consuming. For that reason, you need to make sure that any LEGO sets you buy to part-out for your BrickLink inventory need to be purchased at a price that pays you for the time invested to part out the set and fulfill the orders.
Many new BrickLink sellers may forget to include the value of their time in this calculation.
Do not buy LEGO sets at full price just to increase inventory size. Many LEGO resellers make the mistake of impulsively buying LEGO sets just to increase their inventory size to make a sale. Carefully plan out the LEGO sets you will be parting out, and set targets for the price you would like to pay for those sets. Wait until you see a great deal, and then buy it when it is below your target price.
A good rule of thumb that many BrickLink sellers like to stick to is that they want to see a 'part-out-value' of more than 3x the price they need to pay for the LEGO set. In other words, if you want to part out the LEGO Police Station 10278, which has a part out value of $583 at the time of writing, then you would need to be able to buy that set for less than $194.
By sticking to this rule and only buying sets that have a part-out-value of 3x the price you need to pay, you are giving enough wiggle room to account for the time you need to invest in parting out the set, while also accounting for any pieces that don't sell, or pieces that you need to price at a discount in order to move them.
Stay organized and build a great storage system
Whether you plan to start small or quickly grow your store, it's crucial to make sure to have enough space for your inventory. 
BrickLink stores can take up a lot of space, and although there are ways to efficiently reduce the footprint it may have in your location, it's important to allocate the needed space and not to try to cramp it too much that it reduces your efficiency and ability to quickly access each part in your store.
Have a dedicated storage area and be systematic in how you sort and store your LEGO. Having your product scattered all over the place may lead to missing parts, and will delay the time it takes you to fulfill orders.
Keep your LEGO parts in safe drawers, stack-on boxes, or clear containers. Organize and label everything with a numbered system, and then input those same numbers into BrickLink directly in the 'remarks' field for each part.
For example, if you have black 2×2 bricks in your first drawer, you can label that drawer with '001', and then input '001' in the remarks field of that black 2×2 brick in your inventory on BrickLink.
After you make a sale, you will see the remarks for each lot that you have sold, and you'll quickly know exactly where to find them when you are fulfilling orders.
Building a quality inventory system right from the start is crucial to your efficiency and success as a BrickLink seller.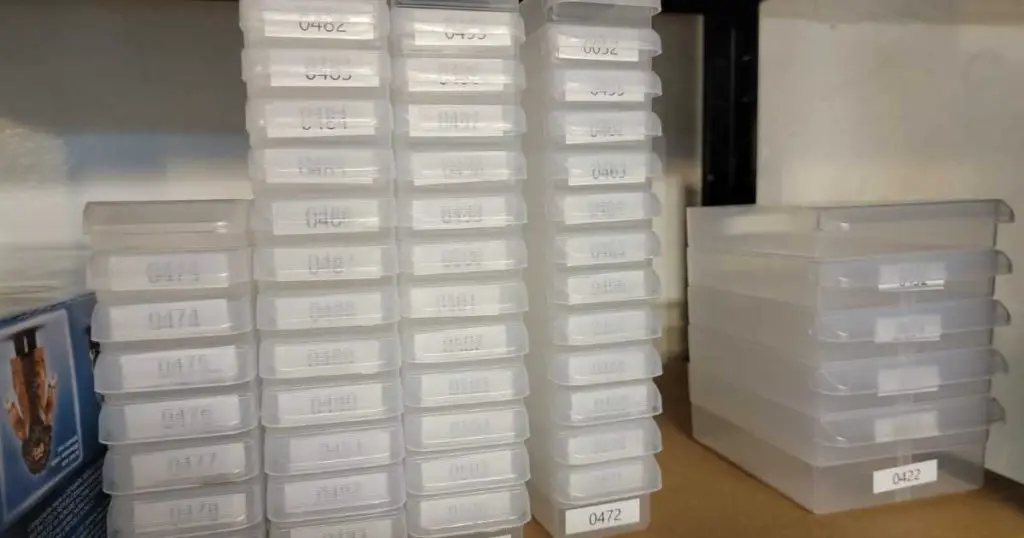 Invest in quality tools
All e-commerce businesses require some investment in tools and equipment to help you to list items, store inventory, process orders, and ship items to customers.
By investing in the tools you need up front, you are setting yourself up for success and building great systems in your business.
Following on from our point about the importance of a good storage system, one of your first investments for your BrickLink store should be to buy drawers, bins and any other items you need to store your LEGO parts inventory.
I've done a lot of research on the different storage systems being used by some of the biggest BrickLink sellers, and from this research I have found that the Akro-Mils stack-on drawers are one of the best ways to organize your inventory.
Akro-Mils Stack-On 64 Drawer Unit
Aside from your storage drawers, you may also need to invest in some other quality tools for your business.
Another piece of equipment that I will always recommend to anyone serious about selling online is to buy a thermal printer. This piece of quality equipment is relatively affordable and will simplify your life massively. No more buying ink or toner for your printer to fulfill all of those orders! A great thermal printer for a good price is the Rollo printer.
Also, quality packaging is always essential. In selling LEGO sets, the LEGO bricks need to reach the buyer in good condition. Treat your every sale the way you want other LEGO sellers to treat you. You will never want a parts to be lost during transit to your customer, right? Invest in quality parcel bags, boxes, bubble wrap, and tape.
Provide quality customer service
BrickLink is a marketplace that thrives on community. Buyers have their favorite sellers, and they will revisit those stores and buy from those sellers repeatedly if they have a great experience each time.
Providing quality customer service is essential to finding repeat customers when learning how to sell LEGO parts on BrickLink.
When posting your parts on BrickLink, be honest with its condition. If you are selling used parts, disclose in the caption any flaws or discoloration.
If you receive questions from customers or potential customers, I recommend to diligently answer them. Be honest and use friendly language during all of your communications.
Satisfying your customer and building a rapport with them should be one of your top priorities. Sure it feels good to make a sale, but making a sale from a satisfied customer feels better since they will be coming back to your store in the future.
Providing quality customer service will lead to a great feedback score. Positive feedback can boost your presence and will surely lead to more potential buyers.
Maintain competitive pricing
To be successful selling LEGO parts on BrickLink, you need to grow your knowledge and understanding about the various parts and elements. Over time, this knowledge will help you to effectively price your inventory and gain sales.
BrickLink is the type of marketplace where price can be very important to get the sale. Sellers do not take their own photographs or create elaborate product listings to help their items stand out from other sellers in the marketplace. Instead, all sellers are shown on the same parts page, with just some minor information available such as country, store name and price.
For this reason, price becomes extremely important when a buyer is deciding which seller to buy the part from.
There is an exception to this. BrickLink stores that have a high lot count can usually charge slightly higher prices, because buyers who want multiple parts may be more likely to choose to buy from them in order to get most (or all) of their pieces from one place and simplify their order, while paying less in shipping costs.
If you are a new seller, you need to be competitive on price. This means pricing your parts at the average of the last six months of sales, or slightly below it for slow selling pieces.
If you are an established seller with a high lot count, you can price a little over the average price from the last six months of sales and you may still get many orders.
It is important to account for the time it takes for parts to sell. If some of your parts are taking months to sell, don't get frustrated. This is completely normal. Don't let this tempt you to liquidate your inventory and sell at crazy low prices.
While it is better to get your investment back rather than none, still do not undersell your products. Always keep your initial goal in mind. Take into consideration the amount you have invested, the expenses you have incurred in storing your LEGO, your time and effort, and all other factors that affect your business.
If the parts are generally slow sellers, then making some careful decisions to lower your prices can be a good exercise, but give them time to sell near the six month average before deciding to lower them.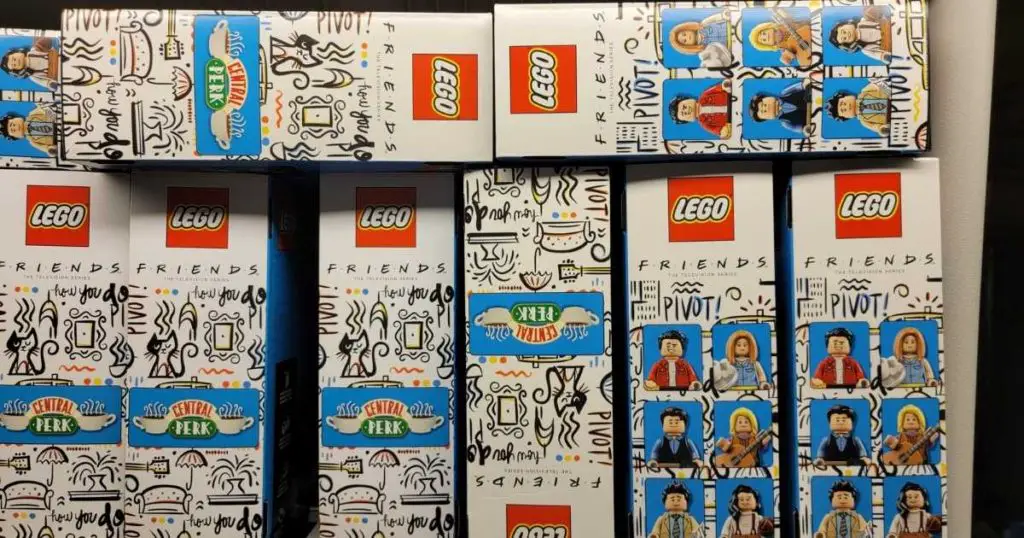 Create a brand
Branding is more important for sellers in some online marketplaces than in others. On Amazon, for example, branding is less important because most sales come from the 'buy box' – that large 'Add to Cart' button on the listing page. In many cases, the buyer doesn't even realize they are buying from a third-party seller and not from Amazon themselves.
On BrickLink, however, many buyers will visit your store and browse your products. If you have some basic branding in place, those buyers may remember you and return to make purchases in the future.
You don't need to put too much time into this, but if you want to learn how to sell LEGO parts on BrickLink, some small steps can go a long way.
Here are some steps you can take to add some branding to your BrickLink store:
Set a memorable store name. It helps if it can be a fun name! For example, Shane's Brick Shop is more fun than Shane's Product Fulfillment.
Create a color scheme for your brand. Use those colors in the background of the header on BrickLink.
Create a basic logo to set as the profile picture at the top of your store.
Aside from basic branding in your store, you can also create business cards or thank you cards to include with each order. This can go a long way at helping your customer to remember you in the future.
Lastly, some sellers like to also purchase a domain name to point to their BrickLink store. This can add a nice touch of professionalism and help customers to find you quickly.
Write clear terms and conditions
Somewhat related to creating a good brand, it is also important that you write clear terms, conditions, and shipping information on your store's about pages when learning how to sell LEGO parts on BrickLink.
Customers need to trust the seller that they are buying from. Feedback scores play a large part in gaining that trust, but they're not the only thing that matters. Customers will also read some of your terms and conditions, and the way you write that information could very well be the deciding factor on whether you make a sale or not.
Writing clear terms and making sure nothing is confusing or up-in-the-air for potential buyers is crucial. Try to think about what kind of questions a buyer might have, and answer it before they even ask it.
Some items to include here are:
Shipping policies. Price, calculated vs. flat rate, international or domestic, etc.
Condition of your parts. New vs. Used. Is some shelf wear expected? How will minifigures be packaged?
Returns and cancellation policies.
Payment options.
Network with other BrickLink sellers
A big mistake you could make when starting your BrickLink store is to see all other sellers on the platform as your competition, and avoid interacting with them.
BrickLink is an amazing community, and every seller I have engaged with has been extremely helpful and willing to share their knowledge.
By listening to other BrickLink sellers who have learned by spending years honing their craft, you can avoid making mistakes that they made, and fast-track your road to success.
Ask for advice! Get to know a handful of other sellers and engage with them. You are not the only one selling LEGO in the entire world so you must not feel alone. BrickLink has forums where you can discuss and discover more ways to make your business a success. Social media sites such as Instagram and YouTube can also be great places to network with other sellers.
A hidden benefit of doing this is that BrickLink sellers often buy from each other. As the selling community begins to learn about your store, you may even make a few sales!
Start your BrickLink store!
What do you want to achieve? Do you want a long-term LEGO business? Or do you just want to make money out of your hobby? Whatever your reason is in selling in BrickLink, set your goal, and go out there and get it!
Have fun! While you sell LEGO parts on BrickLink, you are running a business, but it still should be something that you have fun doing.
Join us in our free Facebook Group and be part of discussions and conversations with other LEGO collectors and investors.
Happy selling!