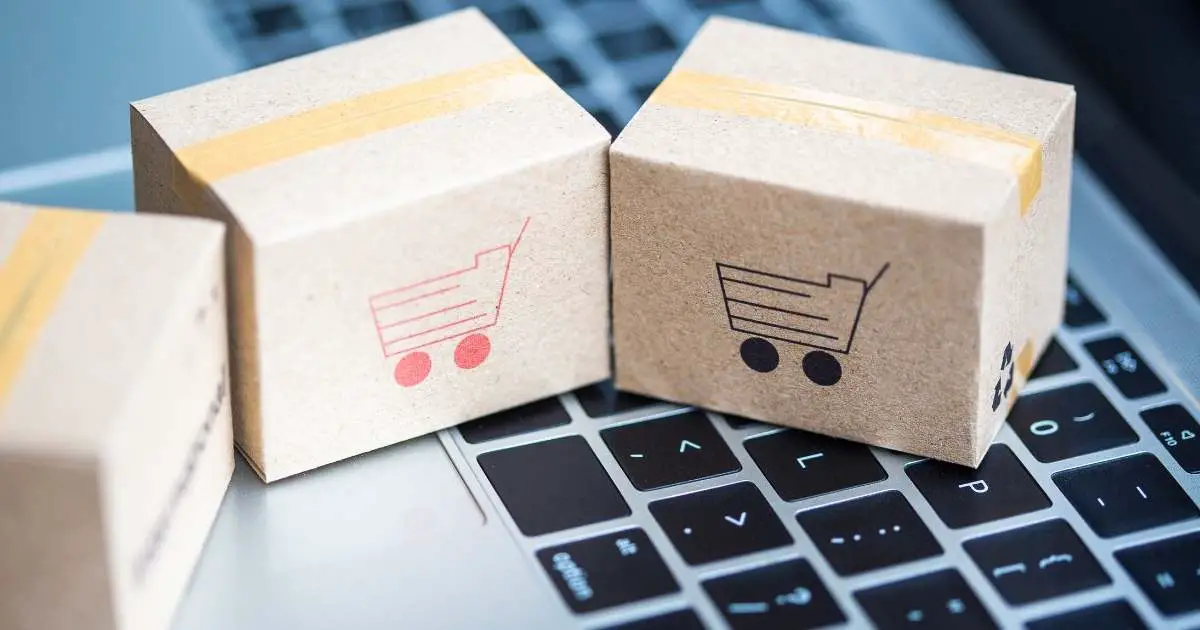 Over the years, reselling LEGO sets has been a lucrative venture for many people around the world. Facebook Marketplace, eBay, Mercari and other buying and selling platforms have been a premier destination for LEGO sellers. These sites are fantastic, but none of them come close to Amazon when it comes to the sheer number of potential buyers.
According to Statista in 2021, Amazon has 200 million members subscribed to Prime in the United States alone (source). So, if you want to reach millions of potential LEGO buyers, then Amazon is the place to be.
But unlike eBay and a dozen other reselling stores, selling LEGO sets on Amazon is not a walk in the park. If you're selling brand new sets that you've purchased from another retailer, for example, then you're going to have to jump through hoops to be approved as a reseller.
Amazon is quite strict when it comes to reselling toys like LEGO because a lot of big-name brands are extremely cautious when it comes to real or alleged violation of their Intellectual Property Rights. There are also a high number of counterfeit LEGO sets out there, and Amazon does not want buyers on their platform to fall victim to fraud or counterfeiting.
But make no mistake: it is possible to sell LEGO on Amazon, provided that you're prepared to follow the rules to the letter.
Check out our tips for selling LEGO on Amazon below.
1. Use listing software to speed up your workflows and to manage inventory
Listing items directly on Amazon using Amazon Seller Central can be a slow and laborious process. If you are serious about selling on Amazon, then some good listing software may be a great investment!
Listing software allows you to quickly scan items into a batch and automate or speed up a lot of the data entry, such as setting the price, condition, condition notes, and cost you paid for the items.
Many listing tools also offer great inventory management systems, where you can see your total inventory, pull reports, and see your cost of goods in one easy way.
There are two great listing tools that we think are great options. Each of them are good for different reasons.
AcelerList. This is a web-based listing app, which you can access directly through a web browser on any device. It is one of the most user-friendly of all the listing programs we've seen, with a clean and simple user interface. AccelerList also has some unique features, such as the ability to cross-list your inventory directly over to eBay. This allows you to sell on eBay without putting in the work to list your items there. Overall, AccelerList is a great option for new Amazon sellers.
ScanLister. This is a downloadable software application that installs directly to your computer. The fact that it is not web-based means that ScanLister is a much faster tool than AccelerList. If you have a lot of different SKUs to list, you'll get through them faster by using ScanLister. It is a little less user-friendly, and has a much more basic look and feel. ScanLister caters better to larger sellers that don't need as much guidance, and prefer speed and reliability.
2. You don't need an automated repricer
One of the most important aspects for Amazon sellers in some other item categories such as books, DVDs and CDs is to aggressively and frequently reprice your items to keep the price competitive with the market. This is because some categories see a high degree of turnover on the listings, where prices can quickly fluctuate. This is especially true for fast selling items, because those items are available to resellers in high quantities and can be attractive to source, which can lead to more sellers competing on the listing for popular items.
This price competitivity is very different if you are selling LEGO, however.
After a LEGO set has retired, then the number of new sellers that can source that item is quickly reduced. When the set is no longer being manufactured, then the number available for resale begins to decline. As a result, the competition for price on retired LEGO sets also begins to decline.
Added to this is the fact that many LEGO resellers understand the price appreciation that will happen after a set retires, and their strategy is built around it. Many sellers will price the item way above the market price on Amazon, with the expectation that the market price will eventually rise to meet the target price that they outlined.
As a set becomes more scarce over time after retirement, the price increases and begins to reach those target prices.
Those resellers that set target prices and allow the market to catch up to it over time are less likely to aggressively reprice their inventory because the price appreciation is built directly into their business model. When they sourced the set, they planned for the price appreciation.
So what does this mean for you?
Aggressively repricing retired LEGO sets is often not a good strategy. Sure, there are times where you will need to drop your prices to liquidate some inventory and turnover the cash. But if you make great buying decisions and plan for the price appreciation, the aim should really be to set target prices up front, and avoid changing your prices too often.
This strategy is unique. As I mentioned, other categories on Amazon depend on price competitivity. But with LEGO, we can take more of a hands-off approach when it comes to pricing, as long as we calculated a good target price to begin with.
This all boils down to one major difference between selling LEGO on Amazon, and selling other items. You don't need to pay for an expensive automated repricer!
3. Make sure that the sets you sell are authentic and have invoices ready
Whether it's leather bags or toys like LEGO, Amazon has been inundated by cheap knockoffs for many years (source). And as we all know, Amazon puts user experience first above everything else. Amazon will do everything possible to protect buyers, and often this can go against the businesses that sell on Amazon.
Amazon has an extremely strict stance when it comes to in-authentic items being sold on the Amazon marketplace, and they're not afraid to quickly ban sellers if they suspect that fake items are being sold.
So what should sellers do?
The first thing to do is to limit your exposure to inauthentic inventory as much as you possibly can. Some ways to reduce the possibility that you will accidentally list counterfeit LEGO sets for sale include:
Buy from reputable retailers or distributors. Avoid buying sealed sets in large quantities from any untrustworthy sources.
Check that the seal on the LEGO box is still fully intact. If there are any issues with the seal, it is a good idea not to sell the set in New condition, regardless of whether you got it from a reputable retailer or not. This is because retailers are also subject to fraud, and buyers can often open a LEGO set, replace the contents, reseal it, and return it. If you then buy that set, you may end up selling counterfeit items. If the seal on a set looks tampered with, walk away.
If anything seems different about the set, such as the color of the box or the quality of the print work on the box, then examine it further. If you haven't yet purchased it, then maybe it's best to walk away. If you've already bought it, a good approach is to weigh the set and compare the weight to another unit of the same set that you have in your inventory. This will help you to see if there are any differences between the one you're unsure about and a real one. Note that sunlight can make even authentic sets look faded, so weighing the set and comparing them can help you see if there are any differences inside the box without breaking the seal.
In addition to making sure that your sets are authentic, you also need to keep a history of receipts and invoices. If a counterfeit claim is made against you at any point, being able to prove to Amazon where you purchased that set from will be crucial. Without a receipt, your risk of account suspension is much greater.
Also, don't forget to prepare your authentic items securely for safe shipping. Here's a great article on how to ship safely.
If you follow some basic precautions, you should be fine. But it's important to always be aware of the counterfeit LEGO market and the affect that it can have on your business.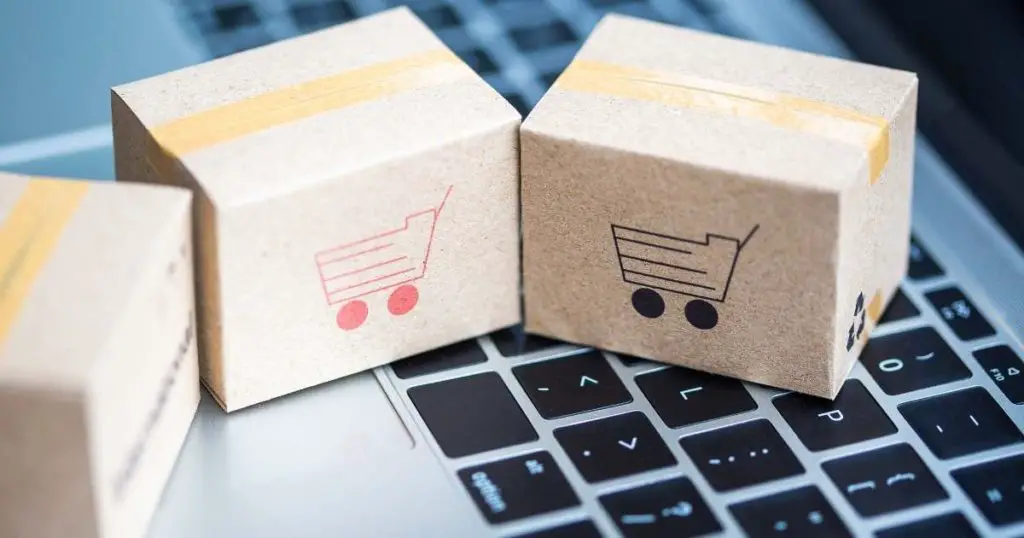 4. FBA can be great for LEGO sets, but consider fulfilling your own orders in some cases
Fulfilled By Amazon is one of the biggest draws to selling on Amazon for a lot of people. This option allows sellers to remove themselves from the logistics of selling, such as picking, packing and shipping orders, customer service, and dealing with returns. It's a big deal, and has helped countless sellers build large businesses since it was introduced in 2006.
But Fulfilled By Amazon has some drawbacks. By removing yourself from the selling portion of the business, you are trusting Amazon to do things right. And when it comes to LEGO sets that can be extremely expensive, while also being quite flimsy and fragile in some cases, it can lead to problems.
Many LEGO resellers exclusively use FBA, and they do it successfully, so I'm not saying you should avoid it. For me, however, I think there are certain cases where FBA is great, and other cases where I prefer to do Merchant Fulfilled (where I ship the orders directly to the customer myself).
When I am selling a particularly expensive set, such as the LEGO Star Wars Death Star 75159 for example, I will ship the order myself. Buyers of expensive sets can be more selective about the condition of the item they recieve. They may be collectors, and they are spending a lot of money on an item – they deserve to receive it carefully packaged and in good condition.
When Amazon is shipping your items, they will not take precautions to protect the LEGO set boxes. Items can and do arrive damaged to customers, which can lead to unhappy customers, negative feedback, and higher levels of returns.
When it comes to those expensive sets, you don't want the customer to initiate a return, because this increases the chance of the set becoming even more damaged while it is being shipped back to the Amazon warehouse. In other words, if you do FBA for an expensive set and it is damaged during shipping, and then the customer returns it and it gets damaged again en route back to Amazon, then it may be deemed in unsellable condition by Amazon when they are checking it back in to the warehouse.
"Don't these risks also apply to my $70 set?".
Yes! Everything you sell through Amazon FBA has more of a risk for returns and damage during shipping. But the thing is – the benefits of FBA, and the time it saves you to focus on other aspects of your business, is completely worth it in many cases.
For $70 sets, sure it will happen. Some items will get damaged and be deemed unsellable. Returns may be higher than if you fulfilled the orders yourself. But you will gain far more value in time savings than the cost of the few sets that this happens to. It will be worth the loss. For more expensive sets, I just prefer to take extra measures.
So what factors do I consider when deciding if a set should be sold MF or FBA? Here are two major considerations:
Price. High priced items are Merchant Fulfilled always.
Box structure. More sturdy boxes, such as Architecture, Ideas and some other themes, can take more of a beating during shipping, and the risks outlined above will be slightly reduced. Other themes, such as LEGO Friends or Speed Champions, can have more flimsy boxes and may have higher numbers of returns due to damage.
Quantity. If I only have a handful of a certain set, I may add it to an FBA shipment if, for example, it requires an irregular shipping box size to ship. Rather than ordering supplies to cater to a set that I only have a handful of quantity, I prefer to streamline my processes by buying shipping boxes in the most common sizes for sets that I have a large quantity of. This helps me to speed up my Merchant Fulfilled shipping. For sets that don't easily slot into those processes, I may consider sending them in for FBA.
So overall, FBA can be a great tool to leverage as part of your business, but in my opinion, anyone who wants to scale and grow a reselling business should be ready to fulfill their own orders when needed. We have a great article that talks about how to ship a LEGO set – check it out here.
5. Get negative feedback removed from your record if it is related to FBA fulfillment services
You read that correctly. You can get negative feedback removed!
This is a crucial step for anyone building a business selling on Amazon. Your feedback score is everything. Buyers need to see a good feedback score in order to trust you enough to buy from you (particularly with LEGO, which is an expensive and commonly counterfeited item as we have discussed). Amazon also use seller performance, including feedback scores, to determine eligibility for the Buy Box, which is crucial for sales volume.
So the bottom line – you need a great feedback score.
When a buyer leaves a negative review, there are many cases where you can have it removed from your record if it is not related to the part of the deal that you had ownership over.
For example, if you use FBA, then Amazon is responsible for the packaging of the item, keeping it safe during transit, and the delivery times. If a buyer leaves you a negative review because the item arrived a week late, this is out of your control, because you did not fulfill the order.
Amazon will remove all negative feedback that is related to order fulfillment if you sold the item via FBA!
That's not all. There are other cases too where Amazon will remove negative feedback from your record. If the buyer leaves feedback on your seller account that is specific to the item, e.g. they complain that the item is not as good as they expected, or it is too large or too small, that feedback may also be removed. Amazon deems this type of feedback to be a product review and not a seller review, and there is a separate place on the listing for product reviews. Therefore, Amazon may strike that piece of negative feedback from your record.
Keep this in mind as you build your Amazon selling business. If you receive negative feedback, always try to get it removed. This can be done with a few simple clicks on the feedback page within Seller Central. In many cases, you will get a response in seconds because it is automated. In some other cases, Amazon may decline to remove it, but you can raise a case with them for further review.
Don't ignore this tip – it is crucial to pay close attention to your feedback score on Amazon!
Want more tips about selling LEGO?
These are just five simple tips for selling LEGO online on Amazon, but there are of course many more.
Don't forget to check out a free trial for Amazon listing software – AccelerList or ScanLister.
If you would like to join the discussion, head over to our free Facebook Group. You can also get the chance to be part of community and conversations with like-minded LEGO collectors and investors.