Many people doubt that LEGO sets can be a good investment. That's understandable, because most of us did not grow up hearing about LEGO investing. Financial advisors don't offer this as part of their money management services. It is not part of your typical retirement plan. Yet, LEGO investing can offer better returns than almost any type of typical investment asset, including stocks, bonds, real estate, crypto currency, and precious metals such as gold.
So what is the hesitation? Why do more people not dive in and invest in LEGO sets to prepare for their financial future?
A lot of it comes down to misconceptions that exist out there. Many people don't fully understand the world of LEGO investing, and have incorrect assumptions about it.
Let's unravel some common misconceptions about LEGO investing!
No one will pay 2-3 times the retail value for a LEGO set
LEGO is an expensive hobby. There's no doubt about that! It is not uncommon to walk out of a LEGO store $200 poorer than when you walked in. So if LEGO sets are so expensive when they're on the shelves, then surely no one will pay MORE than the retail value when the set has retired, right?
The data says otherwise.
As LEGO investors, we can use tools to check whether there is still demand for a LEGO set after it has retired. When the demand continues, and the supply begins to dry up, then the price will rise.
Yes, it is true that the quantity demanded will reduce as the price rises. A set that was selling 5,000 units per month while it was readily available on the shelves will not sell that same quantity when the price has tripled in the aftermarket.
But we don't need it to sell that same quantity, because the supply has diminished so much. LEGO investors just need the demand to outweigh the supply. With no major retailers selling a set a few years after it has retired, that supply comes purely from LEGO investors and resellers, and it is very rare that the reseller supply will outweigh the continued demand on a set.
There are many reasons that the demand continues to thrive on retired sets, but the bottom line is – the demand does continue in many cases, even when the price has doubled or tripled.
We show this in the LEGO investing analysis videos that we frequently publish on YouTube, so if you want to learn more about supply, demand and price, check us out on YouTube.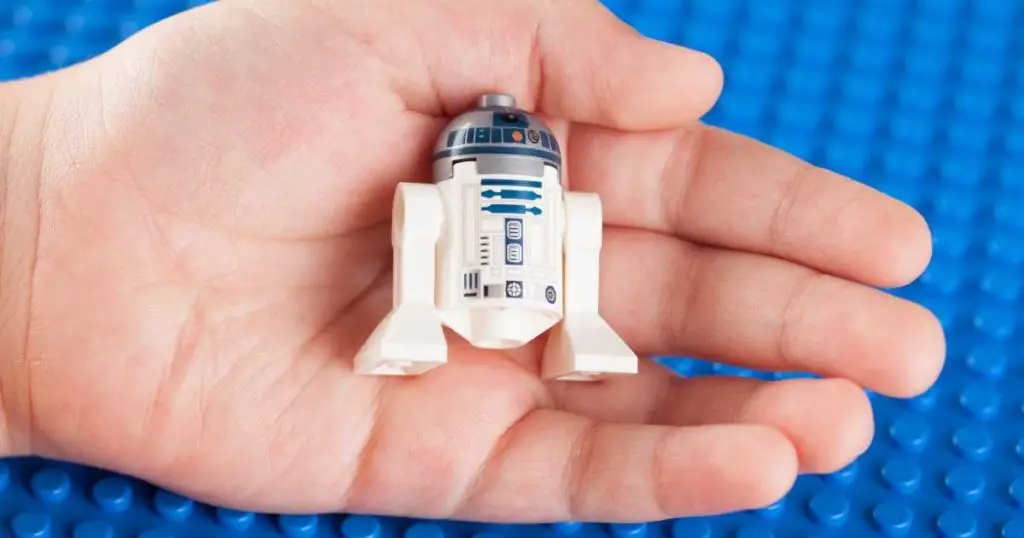 Only licensed LEGO themes are worth investing in
Another very common misconception that we hear about a lot is that non-licensed themes are not worth investing in. Many new LEGO investors believe that the license deal is what will add the value when it comes to appreciation of a LEGO set.
It's an understandable thought, because a license does add a lot to the equation. Fans of the popular TV show 'Friends' are showing up in droves to grab the LEGO Friends The Apartments 10292 set right now, even if they have never built a LEGO set before. Long after this set retires, fans of the show will continue to buy it.
This of course applies to all licensed LEGO themes. Non-LEGO fans will come across the set years into retirement and they will pay inflated prices for it.
But here's the thing. The underlying driver of demand that is at play when a fan of a licensed theme buys a set can show up in different ways for non-licensed themes.
The core point here is that non-LEGO fans will buy LEGO sets because they are interested in the topic of the set. Star Wars fans will buy the Boba Fett Helmet set to display on their shelves, even if they have never built a LEGO set before.
Now let's look at LEGO Architecture, a non-licensed theme. This is a theme that sees a ton of demand driven by the same underlying concept.
People who don't usually buy LEGO are buying LEGO Architecture sets all the time as display pieces for their office or living room. Large companies hosting conventions in Las Vegas will buy Las Vegas skyline sets to give to guests. Architecture enthusiasts are buying the LEGO Guggenheim 21035 because it is a beautiful depiction of a popular architectural landmark. Tourists will buy LEGO Architecture Statue of Liberty or Empire State Building during their trip to New York City.
These are just examples, of course. The point here is that licensed themes are not the only themes that attract a broad audience of buyers. The misconception that non-licensed themes have a more narrow audience of just LEGO fans is not an accurate one.
Stocks give a better return on investment
The S&P 500 stock market index on average will return approximately 8-10% per year. LEGO sets have historically performed much better than that.
The return on investment you can achieve by investing in LEGO sets will entirely depend on your business model and strategy. For example, Amazon sellers can typically make higher returns than people who sell on eBay, but then they also have higher rates of returns and higher fees.
It's difficult therefore to say what type of return on investment someone can achieve with LEGO investing. Some people make over 100% ROI each year. Others prefer to hold sets longer to reduce the amount of work involved, and the return on investment will be a little lower. But in general, and on average, returns for LEGO investing are higher than the stock market.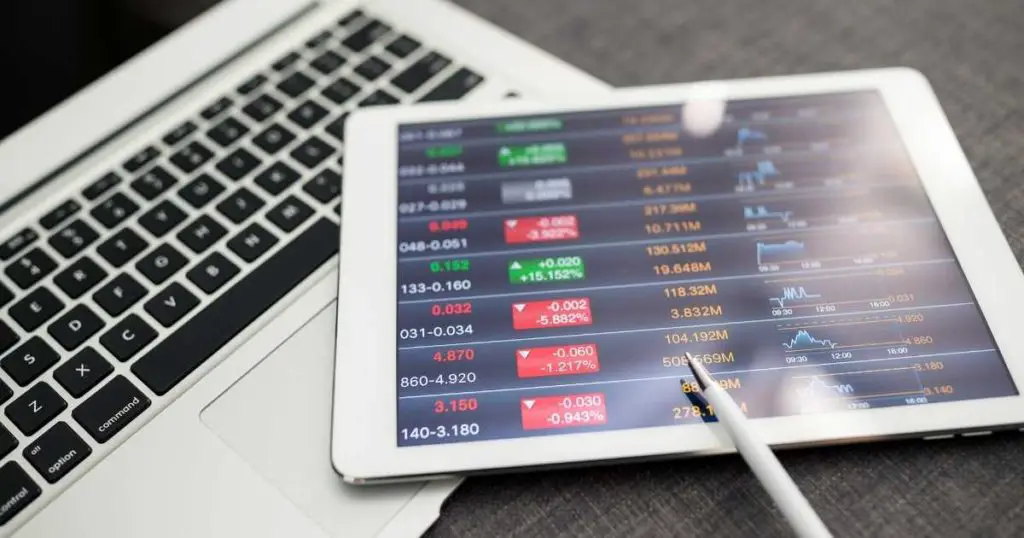 Let's take a look at the following LEGO sets to convince you that this is definitely a major conception:
The LEGO Imperial Star Destroyers was valued at $270 in September 2011. In 2021, an original sealed set was priced at around $1,500. That is an annualized return (compound annual growth rate) of 18.71%, and that's if you bought the set for the retail price. There are many ways to buy it significantly cheaper than RRP.
The Lego Star Wars Ultimate Collector's Millennium Falcon (10179), one of the most expensive sets ever produced at the time, was first priced at $499.99. In the aftermarket, this set reached $3,000 at one point, around 8 years after retirement. That's a return of over 25% per year, or a total return on investment of 500%.
 The LEGO Cafe Corner was priced at $139.99. In 2021, it is sold for around $1600 in mint condition. 
The tip to making the most out of LEGO investing is to find the soon-to-be-retired sets to buy, which reduces your holding time and increases your annualized return.
So in general, you can do much better with LEGO than with stocks.
It's important to call out that these examples are far lower than what we typically see. I used conservative long-term hold examples here to be somewhat comparable to long-term holding a stock.
Usually we do not hold sets this long. During the first 2 years of retirement, many sets will see large leaps in the price. By selling after a few years, you can pocket a larger annualized return by locking in those early jumps in the value. By following those strategies, the returns will dwarf what is possible in the stock market.
LEGO is decreasing in popularity
I've heard many people say that investing in LEGO is too risky because LEGO is not as popular as it once was. Some people believe that LEGO will no longer be relevant in ten years.
This point is also proven wrong by the data. The following graph shows The LEGO Group's revenue each year since the early 2000s. 2020 was their best year yet, with revenue more than €1 Billion higher than the revenue just two years earlier in 2018.
Find more statistics at
Statista
The LEGO Group's revenue increased 11% in the first half of 2020. Consumer sales also grew 14% in this period compared to that of 2019.
Social media, digital products such as games and TV shows, continued strong partnerships and licensing, marketing aimed at a new audience of adults, and of course continued focus on excellent product design has allowed The LEGO Group to charge full-speed ahead to new heights in recent years.
There is no sign of slowing down.
Even celebrities like Anna Kendrick are into building LEGO nowadays, which of course will help the popularity of the hobby. It was reported that the number of the LEGO official site's visitors doubled in the first half of 2020 as compared to the first half of 2019.
In short – LEGO is more popular than ever. The demand has never been higher.
There are too many LEGO resellers
Sure, the reselling industry is growing. There are definitely more people making money by reselling online as each year goes by. This is because more people are becoming interested in the side-hustle economy, or making money by doing their own thing instead of working for someone else.
The rise of new online marketplaces for resellers to list items on, such as Walmart Seller Center, Facebook Marketplace, Poshmark, Mercari and others, has contributed to the rise in reselling, as well as YouTube and social media entrepreneurs sharing how they can make money in reselling which attracts interest from new entrepreneurs.
But the thing is – the demand for LEGO is increasing at a faster rate than the supply.
Added to the fact that LEGO is increasing in popularity is the fact that more people are turning to the internet to buy their goods. E-Commerce grew during 2020 by over 32%. With higher demand for LEGO sets, and higher amounts of people buying them online, it's easy to see the opportunity that lies ahead for LEGO investors and resellers.
As supply diminishes during retirement from retail stores, there is only one place for all of that demand to go to be met – the reselling market. There is plenty of space for resellers and investors to provide the supply that the marketplace needs.
In the past few years even with reselling popularity increasing, the return on investment that I've observed, and the speed at which I can sell my LEGO sets, has only increased.
I strongly believe that the number of resellers turning to LEGO investing will not outweigh the rising demand. At least for a very long time.
What other LEGO misconceptions do you know? Head over to our Facebook group and let us know there!