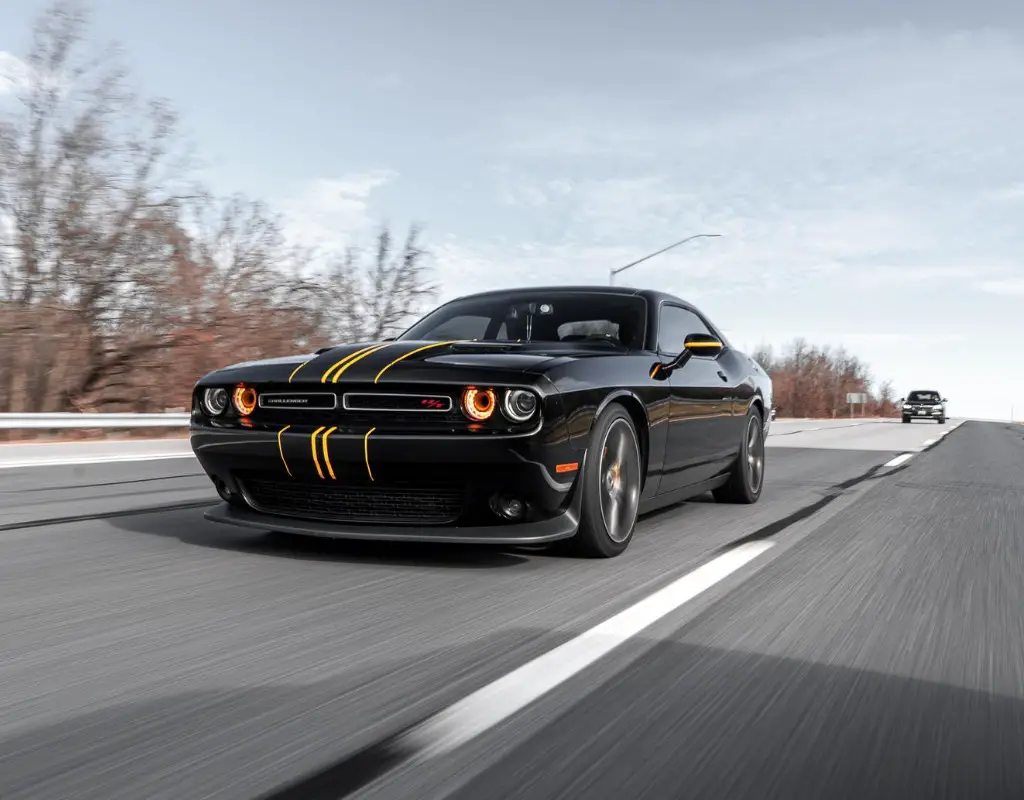 Fast & Furious LEGO!
When I first saw this set, I was immediately drawn to it, mostly because it's a licensed set to a movie that is targeted toward adults. Also, it's a Dodge Charger! It's difficult not to like Dodge Chargers. 
Not to mention that I have been increasingly become a fan of almost any sports car released by LEGO!
So let's look at the Fast & Furious Dom's Dodge Charger 42111.
What's the price point?
The RRP on this set is $99.99, which is a great price point for me. As I've talked about before, I like to buy sets with an RRP $100 wherever possible.
This set is also a newly released set too, so there are plenty of opportunities over time to find discounts for it. I would be surprised if you can't get this set at least for 15% off RRP.
Is this LEGO set collectible?
I really do like the collectability for this set. It's so unique because the Fast & Furious franchise is not something that you would expect LEGO to partner with. 
This is also the first Technic Dodge Charger LEGO is releasing. I wouldn't be surprised if LEGO released another Technic Dodge Charger sometime in the future, which may make AFOLs want to collect both.
Is this set like the real thing?
When it comes to LEGO sets, it's hard to be too critical about how true-to-form the set is. After all, how can you depict a real car with 1077 pieces?
However, this set is targeted toward adults. Adults may be more critical about the accuracy of this set than younger builders.
This set has curved panels in the front which is not accurate. The original car has sharp edges for its panels. I'm not sure if that was a deliberate choice by LEGO or not. 
Another thing that I do not like about this set is the tires.  It may seem like a small detail, but the Charger in the movie has fatter tires which are more inline with LEGO Creator Ford Mustang Expert 10265.
I do like the front and rear suspension on this set. Both suspensions can have real bounce to them, which is a great addition. I also like how the functionality in the timing chain works in the engine. It makes the set more realistic.
I've mentioned in the past how I do not like solid colors on Technic Sports vehicles due to it showing a lack of detail. This is true with this set as well but since the solid color is now obnoxiously bright and the solid black color legitimately represents the car in the movie, it's not that bad!
What's the potential return on investment?
Because this is the first Dodge Charger in the Technic theme it can be a little difficult to estimate how this set can perform. However, their other cars LEGO has released in the past, which can give us some indication about this set.
Discounts with this set, as with all sets, play a big factor as well. 
Recently a friend of mine in another state text me a picture of this set. Walmart had discounted this set down to $50. 
That is a great deal!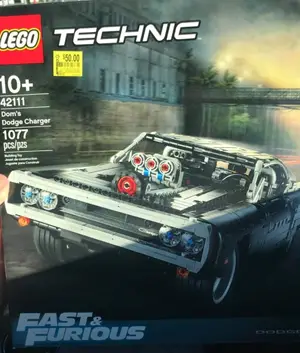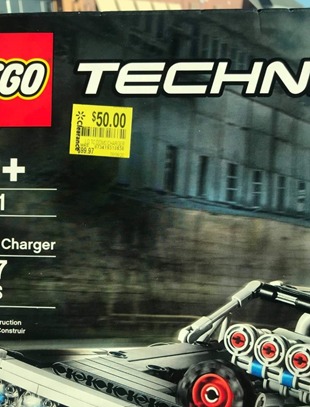 It's possible! Keep your eyes peeled for deals like this one.
So what's my verdict?
This was a tough decision but, in the end, I do like this set. 
Again, it's a Dodge Charger so what's not to like. I do think that the accuracy of the front panels and tires are issues, but this is the first Technic Charger LEGO has released, and I think adult fans will be forgiving of that. 
Depending on the interest and demand for this set, LEGO may decide to release another Charger set a few years down the road which will make fans want to collect them all. They also may decide to release more Fast & Furious LEGO! Only time will tell.
This set should have a good ROI once it's retired but as always, make sure you are able to buy this set low to maximize you ROI.
Go out there and get it!
If you want more thoughts on LEGO themes and sets, and more tactics and strategies for investing and reselling, make sure to check us out on YouTube, where we give tons of more experience and strategies for LEGO reselling and investing. Also, we have a free Facebook group – join if you would like to learn from like-minded LEGO investors.
Are you a fan of the Fast & Furious franchise? Do you like this set from LEGO? Let us know in the comments!