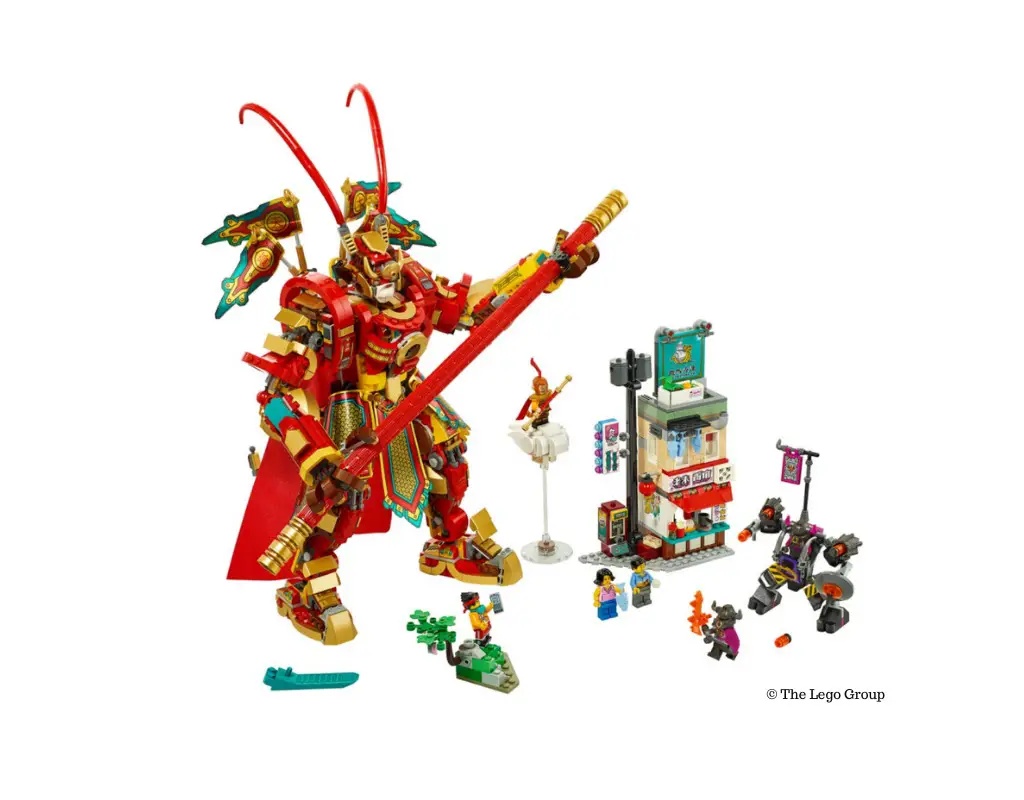 Despite a difficult year with inventory shortages and uncertainty, The LEGO Group continue to surprise us with a large number of brand new themes hitting the shelves this year.
One such theme is the Monkey Kid theme.
But how does this stack up in terms of investment potential?
In this video, I break down my thoughts on the Monkey King Warrior Mech set.
Overall, I love this set. The theme has a trace of Ninjago vibes and a similar art style, I think this set is a much more mature and sophisticated set.
It looks like an incredibly fun build. The 1,629 pieces will definitely take some time, and the scale differences between the included minifigures and the mech Monkey King is bound to make for an attractive play set.
We don't have any evidence yet on how the Monkey Kid theme will do in terms of investment potential. Also, it is too early in the game right now to be buying these sets up, as it will be some time before they retire. But if the theme does great and has high demand, it is very possible that this Monkey King Warrior Mech set will be sought after as a defining set in the theme.
It is a little too early for me to put a gold stamp of approval on this set for resellers. Having said that, I will be watching the theme closely over time.
Go out there and get it!
If you want more thoughts on LEGO themes and sets, and more tactics and strategies for investing and reselling, make sure to check us out on YouTube, where we give tons of more experience and strategies for LEGO reselling and investing. Also, we have a free Facebook group – join if you would like to learn from like-minded LEGO investors.
What do you think of the new LEGO Monkey Kid theme? Post a comment below!