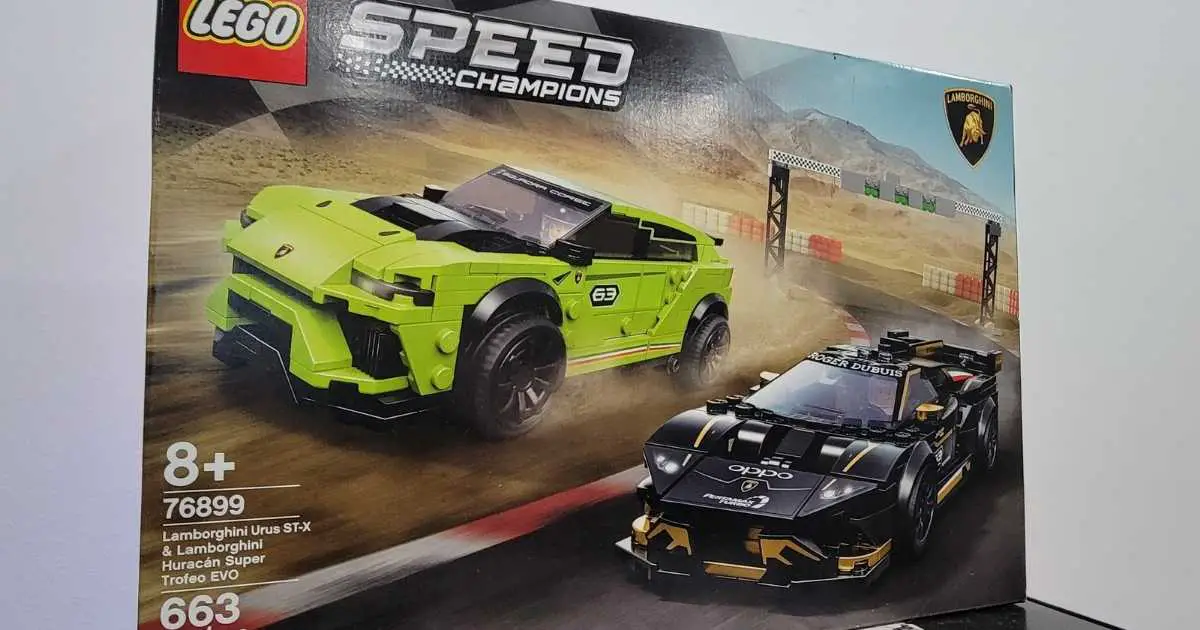 If you've ever browsed the LEGO isle at your local store or spent time clicking through the endless menus on the online store, you've no doubt been overwhelmed at the amount of product on the shelves at some point. It can be challenging to keep track of all the sets that get released every year. I was curious to find out, and I know you are too! So how many LEGO sets are released each year?
There are approximately 850+ LEGO sets released each year on average, based on the number of sets released between the years 2017 and 2021. In 2021, LEGO Group released 929 new LEGO sets, more than they have in any previous year.  In fact if we take a look at the 5 prior years worth of releases, we can see a clear upward trend which shows that The LEGO Group are focused on releasing even more sets for fans to enjoy.
While that is a really high number of sets getting released each year on average, it wasn't always like this. There are more LEGO sets getting released each year now than ever before. By a lot! Let's take a look.
Breakdown of the number of LEGO sets released by year
| | | | | | |
| --- | --- | --- | --- | --- | --- |
| Year | # Sets | Year | # Sets | Year | # Sets |
| 2021 | 939 | 2012 | 702 | 2003 | 423 |
| 2020 | 846 | 2011 | 590 | 2002 | 449 |
| 2019 | 841 | 2010 | 532 | 2001 | 409 |
| 2018 | 816 | 2009 | 487 | 2000 | 384 |
| 2017 | 858 | 2008 | 442 | 1999 | 348 |
| 2016 | 842 | 2007 | 450 | 1998 | 385 |
| 2015 | 806 | 2006 | 461 | 1997 | 264 |
| 2014 | 755 | 2005 | 398 | 1996 | 212 |
| 2013 | 707 | 2004 | 414 | 1995 | 171 |
Number of LEGO sets released each year from 1995 – 2021 (source).
On average, more than 2.5 sets were released for every day of the year. Isn't that surprising?
While these numbers don't go up in a straight line, the trend is pretty obvious.  Knowing these numbers, while fun, isn't especially useful unless we start to pull information from them and use that to make assumptions that will help us in our businesses.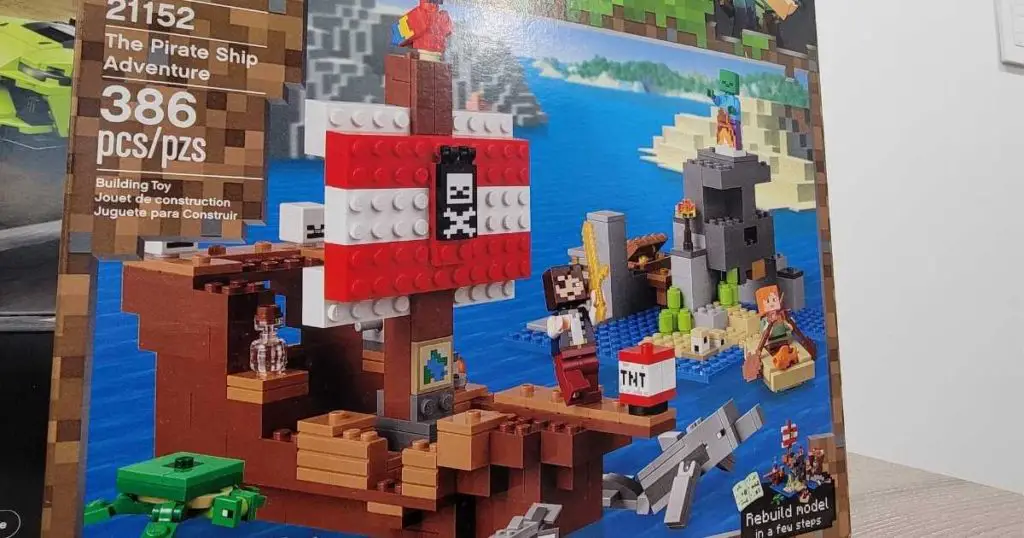 Why are so many LEGO sets released each year?
As the LEGO building and collecting hobby becomes more popular, we find that The LEGO Group are branching out their product line strategy, with smaller themes and focused sets that might appeal to a different audience than their current lineup. This is a way to garner interest from new audiences who may not already be a fan of LEGO sets. As soon as they buy one set because it peaked their interest, they become more likely to continue buying LEGO sets and become a fan for life.
The recently new botanical theme comes to mind as an example. The target audience is very different than the audience aimed at with their Ninjago, Super Mario or many other themes aimed at 'playability'. The botanical sets are an obvious expansion to appeal to more adult collectors who want interesting decorative display pieces for their homes. We can see a clear effort to appeal to more consumers from different backgrounds.
Another example of this is the LEGO Harley Davidson Fat Boy. This is a set that is aimed specifically at fans of motorcycles and the Harley Davidson brand. A motorcycle merch collector would love to have this set on their shelves, and as soon as they build it, they may quickly become a big fan of the world of building LEGO sets.
It's also a major part of LEGO Group's product strategy to attempt to capitalize on short term opportunities with current theatrical releases, or new video game releases. The Minions LEGO sets, as well as LEGO Movie sets, are an example of this. Yes they are technically full LEGO themes, but we aren't likely to see these sets on the shelves past the theatrical windows for their respective movies. With this increasing focus on releasing LEGO sets aligned to movie and video game releases, it's no wonder that we are seeing more and more LEGO set releases overall.
What about individual themes?
If you don't want to look at the total number of sets each year we can also learn a lot from looking at individual themes.  Let's take a case study on Harry Potter as an example. 
In case you don't know, this theme was rebooted in 2018 after a hiatus since 2011.  The theme wasn't performing well and with the end of the movies to help bolster sales it was cancelled.  2018 gave us 10 brand new sets though and to say the least, they were a success.  Then in 2019 LEGO gave us 8 more sets.  But wait, I can already hear you saying, why were there fewer if it was so successful?
It takes about 18 to 24 months for a LEGO set to be produced which means the 2019 sets were already in development BEFORE they ever found out if the initial wave would be a success. Don't forget, LEGO is a business and they want to make as much money as possible and lose as little as possible.  But after the success was known then it's been off to the races ever since.
2020 gave us 10 more Harry potter sets and 2021 gave us 16.  We can use these trends as well to see which themes are selling well and gaining in popularity.  Consider that as of the time of this writing in late January 2022 I can still walk into any store and buy a 2018 Hogwarts Express set right off the shelf.  Spotting these trends in time will usually still give us opportunity to buy some of the older sets for our investments.
When are LEGO sets released?
New LEGO sets are usually released every December or January for the winter wave and June to August for the summer wave. With a handful of random dates in between, that can depend on a number of factors such as movie releases, TV shows and other variables.
One factor that LEGO is also considering when releasing a set is how well it will sell. LEGO sets that are usually bonded to a movie usually sell well. So LEGO will most likely release a themed set at the same time as the counterpart movie or show's release.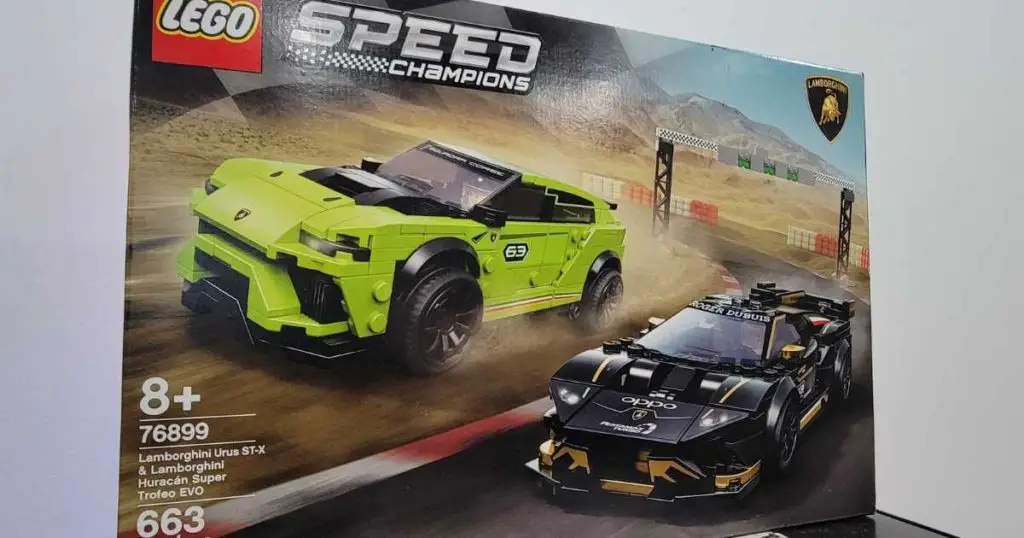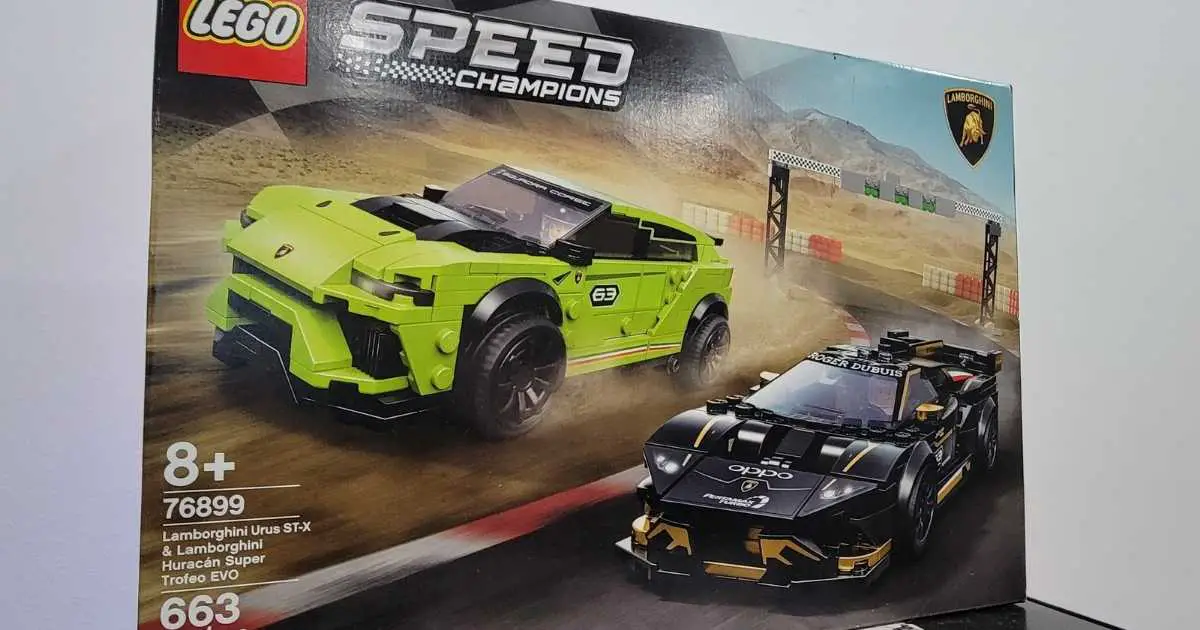 How long does it take to release a LEGO set?
Over the past few years, the time it takes to develop and produce a new set dramatically decreased. For many years, it took 2 to 3 years to completely develop one LEGO set from start to finish. Over time that has been reduced to about 12 months, which helps The LEGO Group to create more sets each year than it had done in the past.
The time to develop a complete LEGO set depends on two factors: the originality of the idea, and the complexity of the design.
For original themes, while it's hard to conceptualize, it's easier to complete since artists have the liberty to change designs. As they're not following a specific character.
For Licensed sets, however, the process is a little different. While the concept is no longer original which means there's no need to concerp[tualize on the designs, it would be a little longer to complete a set since the LEGO must look exactly the same as their character counterpart. It also has to go through a series of licensing and approval meetings with the parent company before the set gets released.
What is the process for creating a new LEGO set?
As The LEGO Group has outlined, the journey to create a new LEGO set begins with an idea. If the theme is licensed, then some of the ideas will come naturally based on the events, characters and aura of the brand that is licensed. For example, in the Harry Potter universe, there are 7 main books. The LEGO Group have a long list of pre-written ideas from those 7 books that they can draw from to create amazing sets.
The idea could also be for a whole new theme or sub-theme. Those require more creativity, but thankfully, the LEGO designers in Denmark are full of creativity!
When the idea is drawn up, the designers then get to work on creating moc versions of what the set could look like. They use existing LEGO piece molds for this, but they also begin to design new pieces if any are needed for the set idea.
The next stage is to test the prototype versions of the set. The team will test playability, durability when built, and a number of other items in a number of different ways.
Next, the team will design the instructions for building, the packaging and boxes, graphics and imagery and other marketing materials.
Finally, the product is manufactured at scale and shipped to retailers and distributors.
Final Thoughts
Everyone's future LEGO obsession starts with a single set.  People who discover it today will no doubt soon be back at the store buying another and then another. Then suddenly they'll realize all the sets they've missed from years passed and will want those. To meet this hunger from fans and continue to grow, it's important for The LEGO Group to constantly create new sets.
Perhaps someone will discover those botanical sets previously mentioned but by the time they do the first wave is already retired.  Some themes will still perform better than others but each one has a fan base.
LEGO acquires new fans everyday, and this in combination with products that have limited manufacturing runs and are collectable will always drive prices higher. The fact that more sets come out each year does not mean the market is oversaturated, rather it signals an expanding fan base and makes the percentage of customers who desire retired product higher each year.
I don't see LEGO slowing down anytime soon and I'd expect more sets this year than we got before.  As long as the demand remains then I'd expect more new themes and attempts to capitalize on new customers.  All this spells good news for investors but better news for the fans because at the end of the day we are really just a bunch of AFOLS.