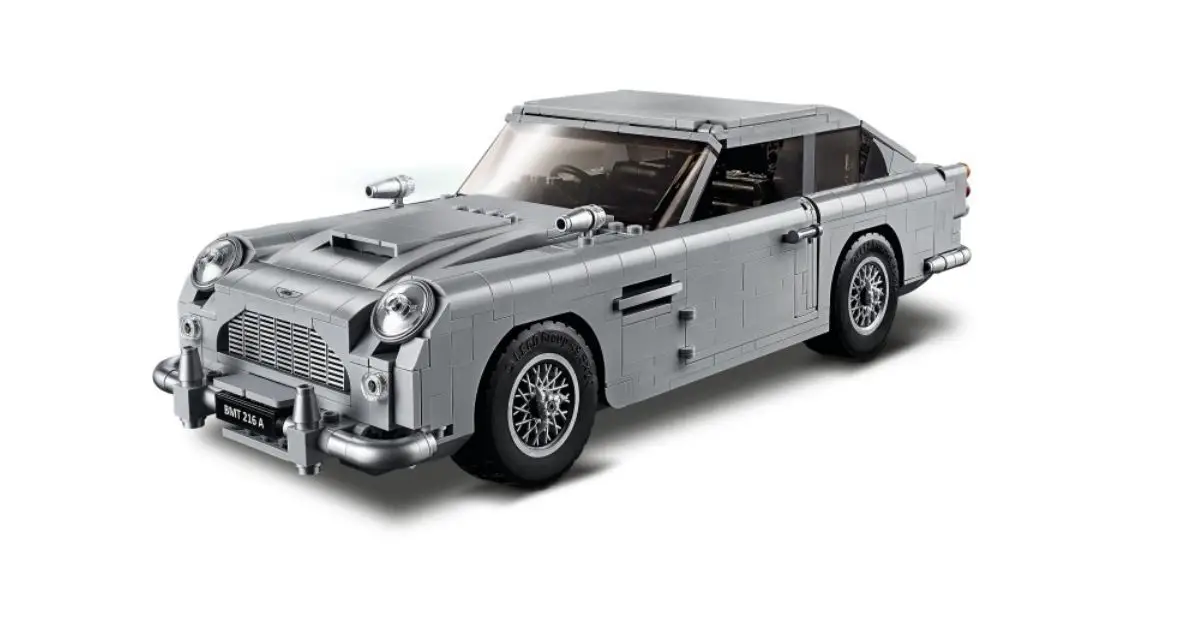 When we were children, some of our earlier toys were vehicles, miniature ones or funny-looking out-of-proportion creations, that entice us to our very own mean of transportation, even if it was only in our imagination. So, we have always been kin to wheeled machines, and these sets take us to those special vehicles, which we might have had the joy to ride, or at the very least imagining owning one.
The Creator Expert line was just the perfect place to have these vehicles emerge, with their more intricate builds, new and sometimes odd techniques, and greater number of details. Vehicles might just be a subtheme, but it is a very integral part of Creator Expert since many people enjoy and expect a new release every year.
Like many sets targeted towards an older audience, they are phenomenal pieces that display very well and have that collectability we usually crave. Most of these vehicles can almost define an era, so we are easily triggered by the memories they bring. The models of this line aren't meant to be playsets, that's why they don't come with any type of minifigure; their intended purpose is their moving parts, the small details and common references we usually can find, if we really know them. Without further ado, let's go through the complete list of LEGO Creator Expert vehicles sets.
LEGO MINI Cooper MK VII 10242
RRP: $99.99 | €89.99
Year Released: 2014
Pieces: 1077
Minifigures: 0
The LEGO MINI Cooper MK VII might not have been the first Creator Expert set, but it was the first in the Vehicles subtheme, with set number 10242 this car took a few fans by surprise when it was announced. A lot of vehicles had been released by then but having a very high detailed automobile was something few people expected, but they definitively wanted. LEGO started this line with a vehicle that very few people could ever dislike and one that has a lot of history in nostalgia (especially for the UK).
One of the most charming features of this particular set, is the inclusion of a few accessories, such as a cloth red and white blanket, a picnic basket, and a bottle of water. Besides that, it also has opening doors, hood, trunk, and even spare tire compartment. Coupled with the classic racing stripes and fog lights, it just finishes the look in a very elegant way. This set features 1077 pieces, and measures over 4" (11 cm) high, 9" (25 cm) long and 5" (14 cm) wide.
LEGO Mini Cooper MK VII was released in August 2014 and retired in April 2019, which gave it a shelf life of 4 years and 8 months, the longest shelf life on this subtheme so far.
LEGO Ferrari F40 10248
RRP: $99.99 | €89.99
Year Released: 2015
Pieces: 1158
Minifigures: 0
LEGO continues the vehicle line with the Ferrari F40, which some might say it's the greatest supercar ever made. The sole building techniques used in this model speak for themselves, as it has a lot of new and uncommon ways to complete this beautifully designed set. The incredible details that were put in this car, and the attention to the sophisticated curves, slopes, and lines, which make this set a must-have for a true Ferrari fan.
It features opening doors, a hinged vented rear hatch, and a front compartment. Alongside the instantly recognizable back spoiler, you can find a very detailed twin-turbocharged 90-degree V8 engine that powers it. The model contains 1158 pieces, measures over 3" (8 cm) high, 10" (27 cm) long and 5" (14 cm) wide.
The LEGO Ferrari F40 was released in August 2015 and retired in December 2017, for a shelf life of only 2 years and 4 months, making it one of the shortest in the subtheme.
LEGO Volkswagen Beetle 10252
RRP: $99.99 | €87.72
Year Released: 2016
Pieces: 1167
Minifigures: 0
Tapping again on the nostalgia factor, the LEGO Volkswagen Beetle becomes the third iteration of this subtheme. And I might be biased on this one, but who hasn't ridden this historic car? Made in the beautiful medium azure color, and it packs a lot of that 60's vibe we know it for, like a big surfboard, a striped towel and a red cooler to complement the southern California feel.
Besides the regular features like the opening doors, hood, and back compartment, this set also has a removable roof section, thus giving better access to the interior and the details that were put into it. This set starts the trend to personalize these cars with the inclusion of extra stickers, to use them as we better see fit. The dimensions of this vehicle are over 5" (15 cm) high, 11" (29 cm) long and 4" (12cm) wide.

The LEGO Volkswagen Beetle was released in August 2016 and retired in December 2020, for a shelf life of 4 years and 4 months.
LEGO London Bus 10258
RRP: $139.99 | €119.99
Year Released: 2017
Pieces: 1686
Minifigures: 0
The LEGO London Bus might as well be the most iconic vehicle on this list because its shape and color scheme have become almost a landmark in itself. On the exterior it has all the details that people instantly recognize in this vehicle, such as the wide panoramic windshield, the destination signs, the rear boarding entrance, and the half-spiral staircase that leads to the upper deck. Functions include an opening hood, a sliding door on the driver's cab, and a removable roof and upper level.
This set has 1686 pieces which makes it the biggest one in terms of piece count. Despite this, the bus was scaled back a little bit, at least compared to the previous vehicles, but still showcases in a very similar fashion. The double-decker measures over 7" (18 cm) high, 13" (34 cm) long and 5" (13 cm) wide.
LEGO London Bus launched in August 2017 and retired this last December, which gave it a shelf life of 4 years and 4 months.
LEGO James Bond Aston Martin DB5 10262
RRP: $149.99 | €149.99
Year Released: 2018
Pieces: 1290
Minifigures: 0
There are few cars that look as elegant and sophisticated as the Aston Martin DB5, and this James Bond version encapsulates that just perfectly. Made mostly on light bluish gray, this LEGO model follows the source material as closely as possible, and using drum-lacquered silver elements, it gives it a unique spark and shine on the areas where it needs it.
The set has 1290 pieces and packs a bunch of unexpected features and gadgets akin a secret agent. Starting with the 4 rotating license plates, going through the lever-activated machine guns at the front, moving over raise rear window bulletproof screen and most impressive of all, the ability to pull back rear bumper to eject the passenger seat! Besides those there are a few other hidden references that only true fans will appreciate. This vehicle measures over 3" (10 cm) high, 13" (34 cm) long and 4" (12 cm) wide.
The LEGO James Bond Aston Martin DB5 made its debut in August 2018, and was officially retired just last year, in December 2021, giving it a 3 years and 5 months lifetime.

LEGO Ford Mustang 10265
RRP: $169.99 | €169.99
Year Released: 2019
Pieces: 1471
Minifigures: 0
The LEGO Ford Mustang becomes the first muscle car in this line, based on the 1967 GT fastback model, this set hits a special cord in the US audience. The Mustang is the quintessential American vehicle, so the bar was high, and boy did they deliver! Using dark blue pieces for the main body and the accent racing stripes in white, they evoke some of the best years in automobile design.
The Mustang has 1471 pieces, and for a set this size, LEGO did bring it up a notch regarding the level of detail. The V8 engine looks so much like a real one, with the inclusion of the brick-built battery, hoses, and air filter. And the customization includes a supercharger, bigger exhaust pipes, a rear ducktail spoiler and a NOS tank. The model measures over 3" (10 cm) high, 13" (34 cm) long and 5" (14 cm) wide.
LEGO Ford Mustang was released in March 2019 and is still being sold. Currently there is no official retirement date for this set.

LEGO Harley-Davidson Fat Boy 10269
RRP: $99.99 | €89.99
Year Released: 2019
Pieces: 1023
Minifigures: 0
The LEGO Harley-Davidson Fat Boy motorcycle was developed in partnership directly with Harley-Davidson and that shows up on many of the design aspects of the bike. The set features a Milwaukee-Eight engine with moving pistons, dual exhaust pipes, a handlebar steering, a moveable gearshift pedal/brake levers, and a kickstand. The use of a proper display stand elevates the model and makes all the engine details pop-up better.
This set measures over 7" (20 cm) high, 7" (18 cm) wide and 12" (33 cm) long, very on par with all the other models in the subtheme. It also incorporates a couple of very iconic motorcycle elements such as the teardrop fuel tank and the extra-wide wheels.
LEGO Harley-Davidson Fat Boy was released in August 2019, and it retired on December 2021, so it had a shelf life of 2 years and 5 months.

LEGO Fiat 500 10271
RRP: $89.99 | €79.99
Year Released: 2020
Pieces: 960
Minifigures: 0
The Fiat 500 is an Italian classic, and having this car go over the LEGO treatment makes it a very delightful model, to build and display. The bright yellow color is definitively an eye-catcher, and with the many curves it has, it looks just like the real-world vehicle.
This set features the iconic luggage rack with brick-built suitcase, opening roof, doors, hood and tailgate; and to complete the Italian theme, this car also includes a paintbrush, a palette and an easel with a pain. The LEGO Fiat 500 (10271) packs 960 pieces of pure fun and it measures 4.5″ (11 cm) high, 9.5″ (24 cm) long, and over 4″ (10 cm) wide.
It was launched in March of 2020 and is still being sold in many retailers at the time of this writing.

LEGO Fiat 500 Light Blue Limited Edition 77942
RRP: $89.99 | €79.99
Year Released: 2021
Pieces: 960
Minifigures: 0
As you probably have guessed, the LEGO Fiat 500 (set 77942) is plain and simple a recolored set. This option is part of a LEGO pilot program to determine if it might be viable to re-release sets in a different color without changing anything else. The program is based in the UK-only at the moment, and thus it might be difficult to buy this particular set on any other market.
This set was released last year in September 2021, and its currently available as of the time of this writing.

Interested in Learning More About Collecting LEGO?
This list of the LEGO Creator Expert Vehicles gives us an overview of the first set of highly detailed vehicles that had been released, but as with anything LEGO does, changes occur, new names and lines are made, and now the newer vehicles are launched under a different line called LEGO Icons. If you enjoyed this article, make sure you check out our other round up but this time pertaining Every LEGO Modular Building Ever Released!