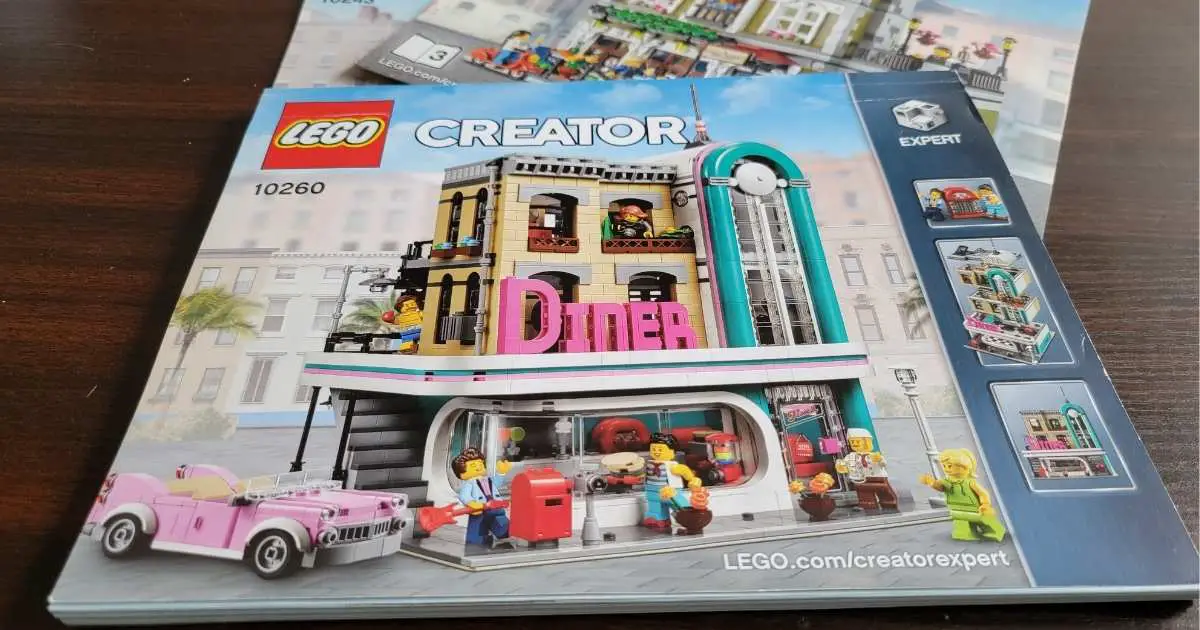 Since its creation in 2000, the online marketplace BrickLink has proven to be a powerhouse for LEGO e-commerce. With over a million registered users from 196 countries, this is a site that countless LEGO fans, both buyers and sellers alike, have saved in their internet favorites. But what can you sell on BrickLink?
On BrickLink, you can sell complete LEGO sets, individual LEGO parts, LEGO set boxes, instruction manuals, minifigures, and other LEGO branded products. Most of these items can be sold in either New or Used condition, and as a result, BrickLink is a popular marketplace for people buying brand new sealed LEGO sets or parts, but also people buying old used sets for their collection. Only original and genuine LEGO brand items can be sold on BrickLink. That means no replicas, modifications or counterfeits of any kind.
If you're looking for the best place to sell all things related to LEGO, you've found it. Let's break down all of the different things you can sell on this popular LEGO marketplace to make some extra cash!
Can I sell LEGO parts on BrickLink?
This is one of the really great parts about BrickLink (pun intended). Not only can you sell LEGO sets there, but you can also sell individual LEGO parts! The ability to easily list and build an inventory of LEGO parts is one of the things that really sets BrickLink apart from other large marketplaces like eBay or Mercari.
BrickLink has an extensive database of LEGO parts dating back many years, and this makes it extremely easy to list individual parts for sale. Whether it be animal pieces, minifigure accessories, plates, tiles, standard bricks, baseplates, or any other LEGO part you can imagine – they can all be listed for sale in your BrickLink store.
The pieces you sell can be any quality and I'll frequently mention how BrickLink allows you to add individual comments to your listings. This is fantastic if you need to explain a brick you're selling has a scratch on it, small discolorations or other imperfections. 
If you weren't aware that there is an entire marketplace of LEGO parts out there, then right now you might be asking if there are really many buyers ordering a handful of pieces online. The answer is – absolutely!
We wrote an entire article of great tips if you want to sell LEGO parts on BrickLink – check it out here.
Buyers frequently find themselves needing that pesky 2×2 tile to complete that all important MOC and when they can be found in a variety of colors for just a few cents a piece, it's no wonder they turn to BrickLink.
Below are just a few examples of different parts currently listed on the site. Don't forget though, the website has a massive catalogue of every element – so I'm willing to bet the pieces you wish to sell can be found on there as well.
You might just discover you have a rare and valuable part in your hands!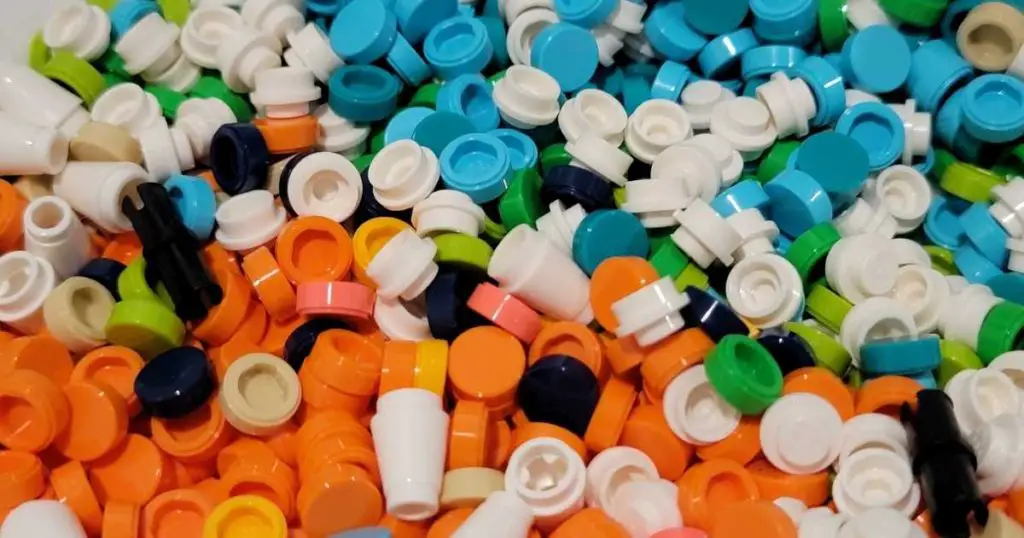 Can I sell LEGO sets on BrickLink?
In addition to selling LEGO parts, you can also sell complete LEGO sets on BrickLink.
This includes your bog standard sealed boxed sets, but also sealed polybags, minifigure foil packets, small sets that were given away as Gifts With Purchase, and more. There's even an option to list an incomplete set, so if it's missing the box, instructions, a minifigure or a single stud, don't fear! It can still be listed as a set for sale, but per BrickLink's terms and conditions, it must be listed as incomplete.
For LEGO enthusiasts, BrickLink is often the best place to go if you are searching for old rare LEGO sets. The fact that it is a marketplace specifically for LEGO, as well as the ability to list sets as 'Incomplete', makes it an attractive marketplace for people selling their prized collection.
As of writing, a Harry Potter themed polybag is listed as the number one bestseller under the sets section on the site, so turns out giant boxed sets aren't required to attract sales on BrickLink!
Can I sell minifigures on BrickLink?
You can sell minifigures on BrickLink in two different ways. Firstly, you can list them for sale as complete minifigures, meaning that you would ship the entire minifigure to the buyer after it has sold. Alternatively you have the option to sell the minifigure parts individually. For example, you could sell the minifigure head, torso, accessories etc. Both methods work well, and with an estimated four billion minifigures in the world, there is no lack of demand for the little yellow guys.
You can sell original minifigures from any of the LEGO themes. In particular, minifigs from popular IP brands such as Pirates of the Caribbean, Star Wars, Marvel, DC and others are extremely popular and collectible.
Similar to sets and parts, minifigures can be sold as used or new on BrickLink, and they can be sold with or without their accessories. It goes without saying as well that the more limited edition they are, the more valuable they will be on BrickLink.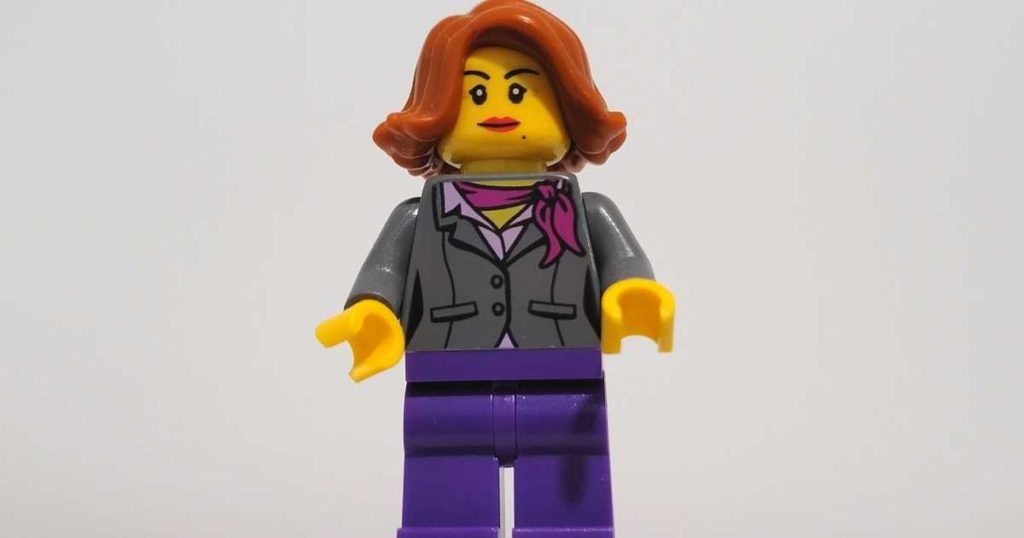 Can I sell LEGO boxes on BrickLink?
Empty boxes are eligible to be sold as well! I know, it sounds crazy. Granted, it's not going to make you a millionaire overnight but some boxes from old LEGO sets can be sold for a surprising amount. You can add specific comments when listing them for sale, such as if the box has a dent or if it's in mint condition. Do bear in mind however that there isn't as high of a demand for boxes from recent sets so they may be harder to sell and therefore you may need to hold onto them for a long time before selling.
Of course though, the better the condition of the box coupled with how popular and rare the set is, the more likely you'll be able to sell it. Not too long ago, a used Café Corner 10182 box sold for an insane $250!
That's from a holy grail set however, so taking a more common example such as the Ninjago City Docks 70657, which sold in the last six months for a cool $25. Still, that's pretty amazing for just some cardboard!
Can I sell instruction booklets on BrickLink?
You can sell LEGO instructions on BrickLink. Just like with LEGO sets, parts, and minifigures, LEGO instruction booklets can be sold in New or Used condition. Similar to empty LEGO boxes, they can sometimes be sold for a high price if the set is particularly scarce, as some collectors want to piece together the original set with the original instruction booklet.
Like me, I'm sure you have at least half a dozen instruction books stashed away in some kind of godforsaken folder, right?
On average they're sold for a few cents, but occasionally the ones belonging to more rarer sets can be sold for higher amounts. One such example is a set of used instructions from the super rare 10179 set that sold for over $100 alone.
Whatever the value, it's certainly a good way to free up some space at home (for more LEGO maybe?!)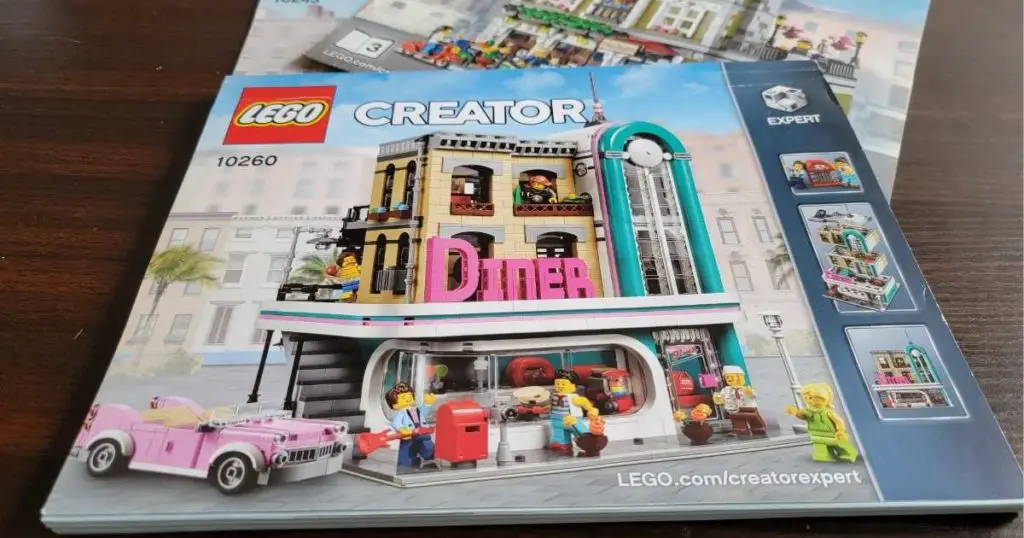 Can I sell LEGO merchandise on BrickLink?
While BrickLink isn't best known for it, you can indeed put up a variety of different LEGO merchandise for sale in your BrickLink store. This includes things from keychains, DVDs, aprons, lunch boxes, posters, stationary, stickers and much, much more. If it's officially licensed by the LEGO group and in good condition, you most certainly can list it on BrickLink.
One such example includes the pick a brick cup usually found in LEGO group stores, but there is an entire list of different LEGO branded items that you can sell (source).
So if you've got some LEGO merchandise laying around both used or new, know that you can list that as well!
Can I sell LEGO books on BrickLink?
In addition to listing LEGO instruction booklets for sale on BrickLink, you can also sell other LEGO-based books. At the time of writing, there are over five hundred different LEGO activity books listed for sale on the site.
Perhaps unsurprisingly, superhero books are extremely popular and the top seller on the site within that category. Comic, colouring books and LEGO Group Club magazines (even the old ones if you remember those?!) are among the many choices to list.
Prices can range from a few cents to a few dollars so while it may not be the most profitable for the seller, it can still most definitely be worthwhile if you happen to have some hanging around.
Final thoughts
BrickLink is one very versatile marketplace and it's not hard to see why it continues to be a popular choice within the LEGO selling community.
There is clearly a massive wave of potential for anyone seeking to start their LEGO selling journey and hopefully now you feel more informed as to what opportunities the site really has to offer.
As an albeit new BrickLink seller, I can certainly attest to its wide range of options and overall ease of use. But going back to the original question "what can I sell on BrickLink?" – the answer is that you can sell pretty much everything related to LEGO!
If you want to learn how to create a profitable business selling LEGO parts on BrickLink, check out this article we wrote which gives you some essential tips for success.