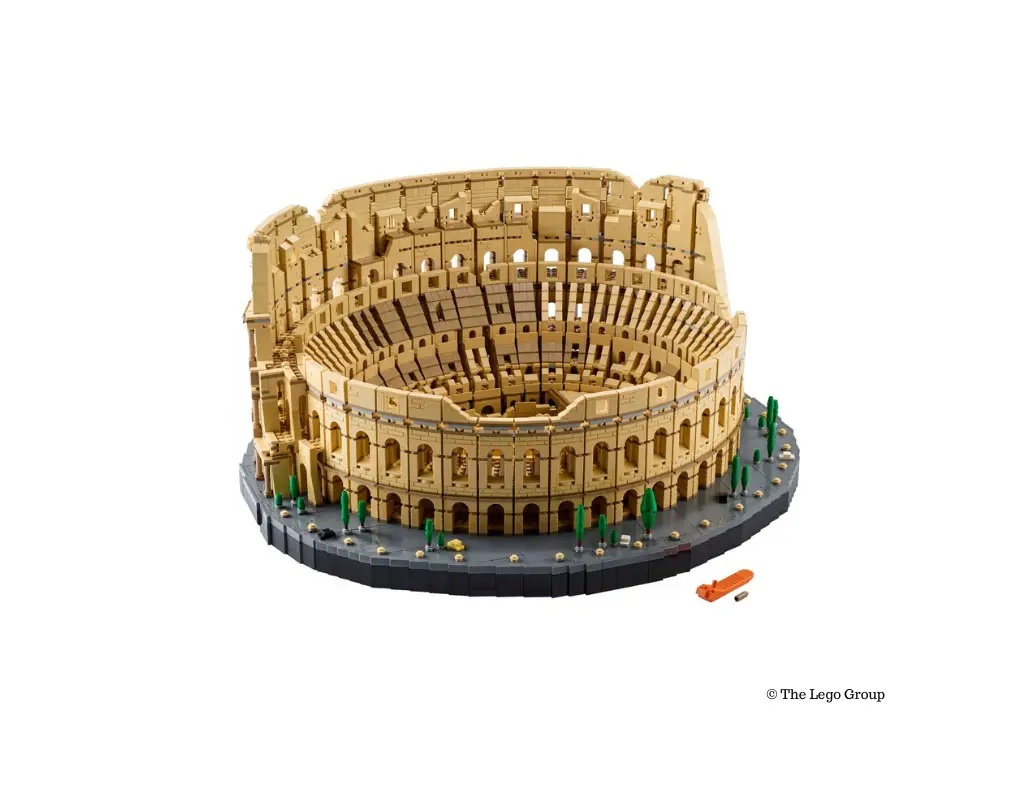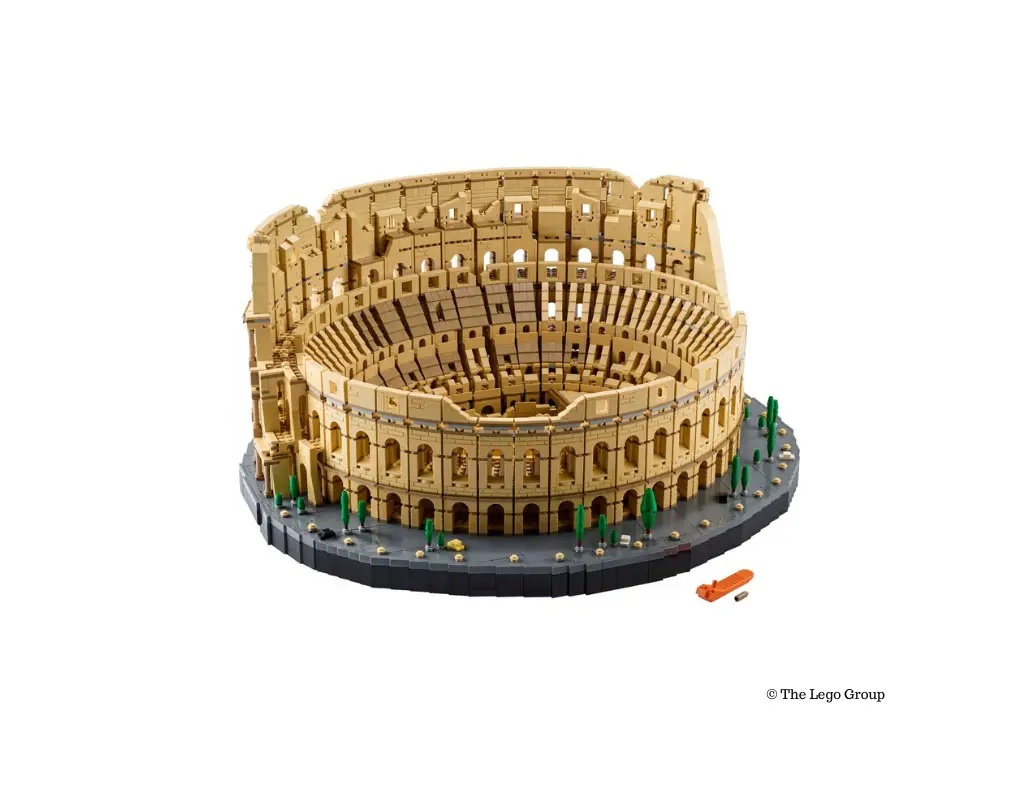 Looking for some big Lego sets?
Lego is an all-generations favorite toy, especially kids of all ages. When the company started back in 1932, it introduced pretty basic pieces and designs, but with time Lego sets became bigger, realistic, and more fun.
Today, the Lego world is as diversified as your imagination. Whether you need your own Diagon Alley from the sets of Harry Potter, or you want a miniature model of Star Wars Millennium Falcon, Lego is ready to fulfill your dreams.
We have compiled a list of some of the recently released largest Lego sets that are challenging, fun, and look amazing once you are finished.
1.  COLOSSEUM
Set Number: 10276
Piece Count: 9036
Release Date: 2020
The Colosseum is an architectural masterpiece of Rome, and Lego has brought it to life by constructing one of the largest Lego sets. The Lego ancient amphitheater model depicts all the fine details, ancient architecture and shows the northern and southern sides of the walls. To give it a more realistic look, the company has used varying colored blocks to imitate the different columns and aging of the nearly 2,000 years old Colosseum.
Along with the 80 ribs in the spectator stands, which is the precise number as the real one, this Lego set will be a spectacular addition to your Lego collection. After all, the largest Lego set is over 10.5 inches high, 20.5 inches wide, and 23.5 inches deep.
2.  Star Wars Millenium Falcon
Set Number: 75192
Piece Count: 7,514
Release Date: 2019
This Star War Lego spaceship is the most sought-out Lego set right after the latest biggest Lego set. The Star War Spaceship was the most successful edition ever introduced by Lego. With thousands of pieces and the most important crew members, the design mimics the original Star War spaceship right to the core.
The Lego set has removable hull panels, sensor dishes and even has an upper and lower quad laser cannon that will make you feel like you are a part of the Star Wars universe.
3.  Harry Potter Hogwarts Castle
Set Number: 71043
Piece Count: 6020
Release Date: 2018
Being a part of Hogwarts is a dream for every Harry Potter fan. Going to the Hogwarts castle is pretty impossible, but how about owning this magnificent magic castle?
Lego created the entire Hogwarts Castle using 6000 blocks, 4 mini-figures (representing the four founders of Hogwarts), and 27 brand-new micro figures. Potterheads will be amazed at how every minutest detail has been accommodated in the set. Take a glimpse of the Great Hall with the four house banners on the walls, visit Hagrid's Hut, and don't forget to open the Chamber Of Secret. Cool, isn't it! No wonder it ranks among the top big Lego sets.
4.  Taj Mahal
Set Number:10256
Piece Count: 5,920
Release Date: 2008
Taj Mahal is an incredible piece of art, and Lego was able to seize the beauty of this beautiful wonder of the world by constructing it through blocks. The company uses ivory-white marble Lego pieces and builds arches, balconies, and arched windows to give it a more real-life look. Being one of the biggest lego sets, the set's width and height give it an incredibly eye-catching look.
5.  Harry Potter Diagon Alley
Set Number: 75978
Piece Count: 5,544
Release Date: 2020
Lego Dragon Alley being the recently released kit, offers you a ride down the famous shops of the Harry Potter world. Knowing how much the fans love Harry Potter, the constructors were considerate enough to include all the shops loved by the Potterheads.
Olivander's Wand Shop, Weasley's Wizards Wheezes, Florean Fortescue's Ice-cream Parlor, Scribbulus Writing Implements, Flourish and Blotts, Quality Quidditch Supplies are all part of this impressive Lego set.
So, how do you like our list of the biggest Lego sets? If you love a challenge and love to spend hours building your sets, these LEGO sets are a great place to start. If you are a LEGO collector, reseller or investor, it is also important to know and understand this list, because the simple fact that these sets are the biggest can help to drive demand.