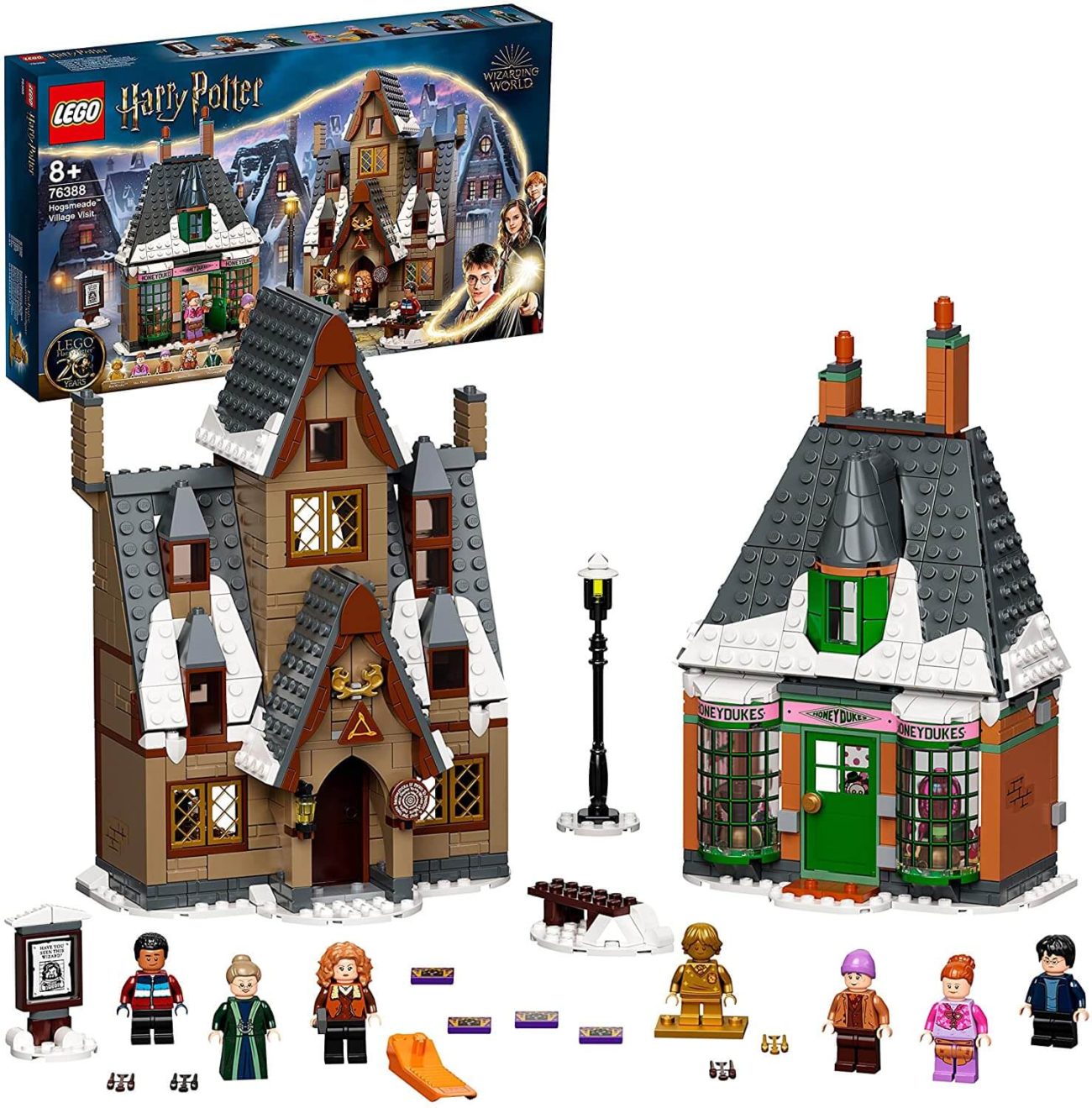 The first images of two upcoming 2021 LEGO Harry Potter sets were published on Amazon Spain's website. And it includes a brand new Chamber of Secrets!
The early reveal included the first photos of LEGO Hogsmeade Village Visit (76388) and LEGO Hogwarts Chamber of Secrets (76389). 
The product photos give a great overview of the LEGO Harry Potter sets, but we still have to wait for the official reveal to learn about the prices and availability.
LEGO Hogwarts Chamber of Secrets (76389)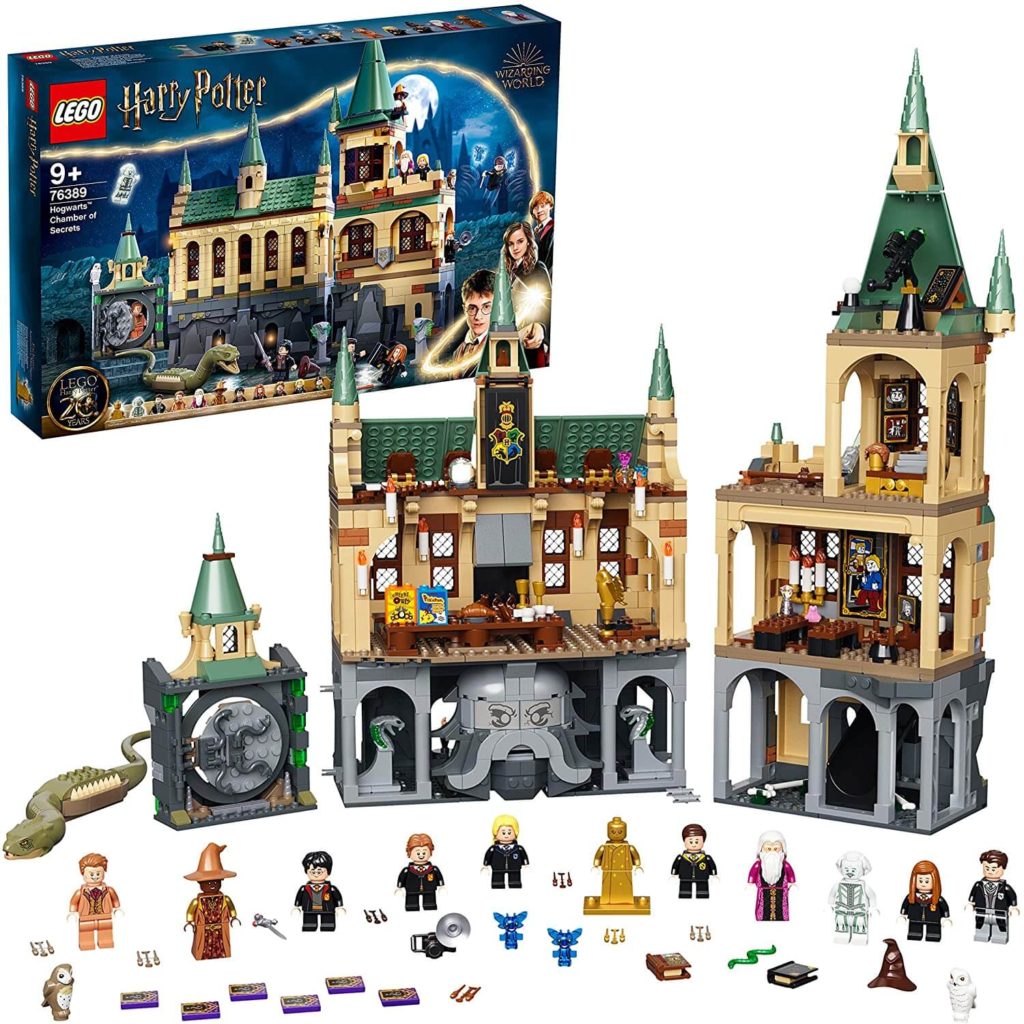 The first look at the new Harry Potter set Hogsmeade Village Visit includes a two-story castle and an astronomy tower. It also gives a view of the Great Hall as well as Gilderoy Lockhart's classroom and office.
LEGO Hogsmeade Village Visit (76388)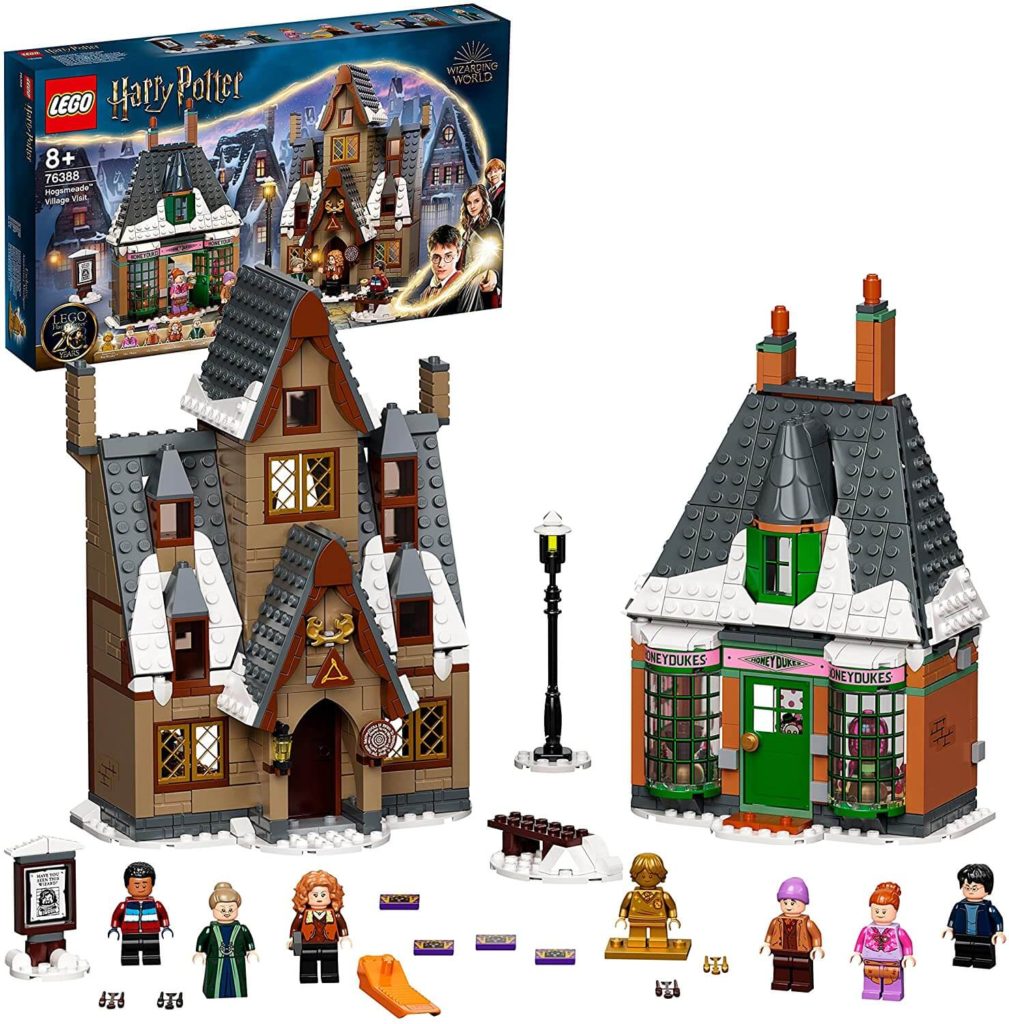 The LEGO Harry Potter 76388 Hogsmeade will definitely delight all Potterheads and LEGO fans who have long waited to see some buildings near Hogwarts. This set includes the candy shop "Hondeydukes" and the "The Three Broomsticks Inn". It gives out a winter vibe with all the snow on top of the buildings. How amazing!
What are the Harry Potter Golden Minifigures?
These sets also include the golden Minifigures of Ron Weasley and Voldemort! Earlier this month, LEGO announced that the summer 2021 set will include golden collectible Harry Potter Minifigures to celebrate the 20th year anniversary of both LEGO Harry Potter Theme and film, Harry Potter and the Philosopher's Stone.
The exclusive golden LEGO minifigures include Voldemort, Harry Potter, Ron Weasley, Hermione Granger, Severus Snape, and Quirinus Quirrell. While we're not sure if these are the only golden Minifigures in the anniversary set, what is sure is these are all amazing collectible items for all Potterheads.
Aside from the golden LEGO minifigures, there are Chocolate Frog Cards to collect within the sets. These cards, also known as Wizards Cards, are trading cards that display pictures of famous witches and wizards. This card also includes small amounts of information about them.
When can I buy the new LEGO Harry Potter sets?
Rumors said that these sets will not go on sale until June 2021. But we should be starting to see more details about the Harry Potter Summer 2021 sets very soon, so stay tuned!
Head over to our free Facebook Group to stay updated about the latest news about LEGO, LEGO investing and LEGO reselling, and join a community of like-minded LEGO investors and collectors.