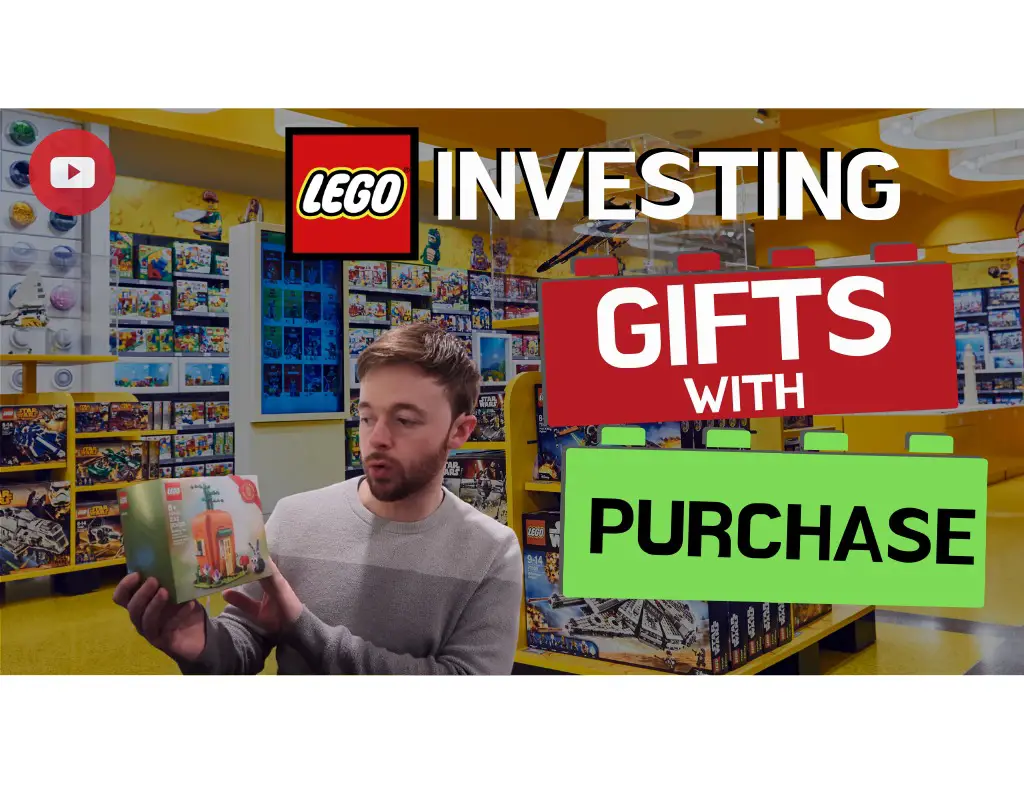 In this video, I show how I spent $140 at the LEGO store and walked away with FOUR free gifts, which I will resell to get back the entire amount I spent!
LEGO Gifts with Purchase can be a great bonus when we are buying items at the LEGO store or on the Shop at Home website. But some LEGO resellers, investors and collectors may have other plans in mind!
If you are not reselling your gifts with purchase in order to recuperate some of the money you spent on the LEGO sets, you are missing out!
Many LEGO gift sets can be re-sold for high numbers on Amazon and eBay after they are no longer available due to their limited nature and the scarcity of the items. Supply of these items quickly dries up, but demand often continues.
Depending on the unique attributes of the gift set, and the length of time that LEGO had it available as a gift with purchase, some of these sets can help you to recover over half of your initial investment that you made to make the minimum spend threshold.
So let's break that down, using a current example.
The Monster Book of Monsters is a free gift with purchase that was available for spending over $75 on Harry Potter LEGO sets.
This free gift was selling on Amazon for over $55 at the same time that it was available as a free gift, and it will likely sell for much higher prices after a year of no longer being available. If we spend $80 on the LEGO Harry Potter Hogwarts Express 75955, and then get the Monster Book set for free, we can quickly get back over half of the cost of the Hogwarts Express by reselling the Monster Book.
Now imagine what this scenario would be like if we had more than one gift with purchase. Well, in many cases, we do get more than one!
When The LEGO Group release multiple gifts back-to-back, often there is some overlap where different gifts are available. In many stores and on LEGO.com, you can often get all of the gifts for spending the same amount of money.
In LEGO investing and reselling, this is an amazing strategy to get LEGO for more than half price, which you can then resell for even higher numbers after the sets have retired. By getting the sets at such low prices (from reselling the gifts), we are creating a higher profit margin, which acts as a margin of safety.
Check out the video for more insight on this strategy, and as always, go out there and get it!
If you want more strategies for investing and reselling, make sure to check us out on YouTube, where we give tons of more experience and strategies for LEGO reselling and investing. Also, we have a free Facebook group – join if you would like to learn from like-minded LEGO investors.
What is your favorite LEGO gift with purchase? Let us know in the comments!