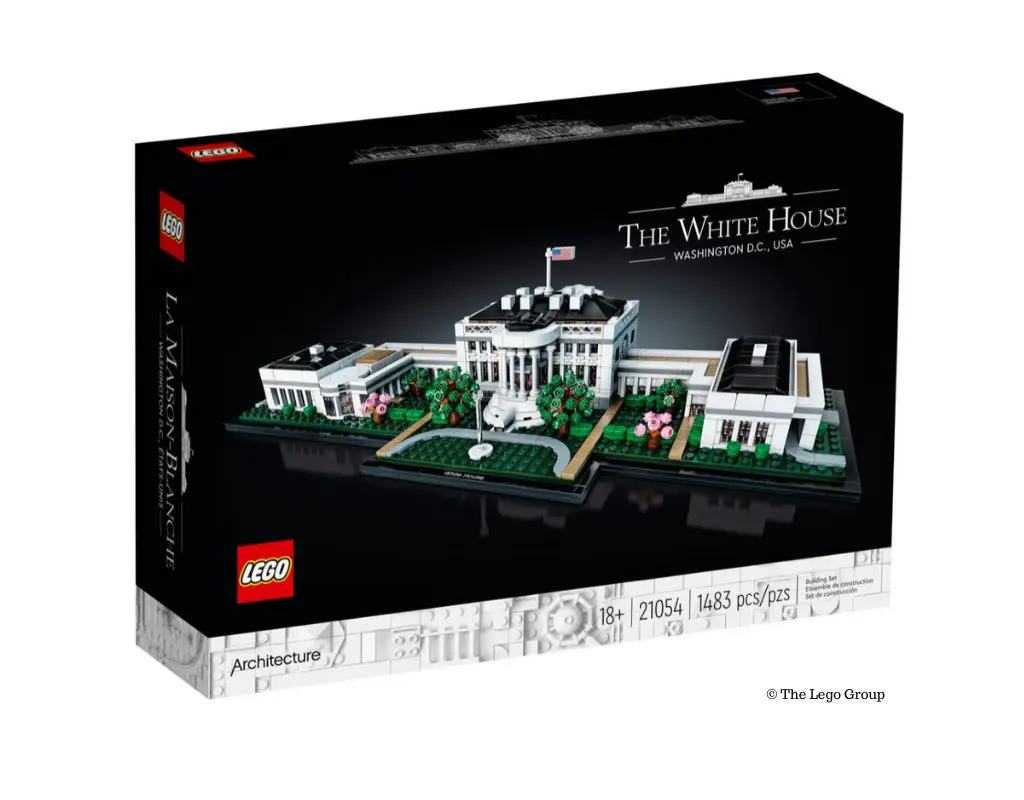 It's exciting times for LEGO architecture fans! In 2020, LEGO are re-releasing one of the widely sought-after retired sets from the LEGO Architecture theme – the White House.
In this YouTube video, I break down my thoughts on the new White House set (21054).
Those who missed out on the first White House (21006) set way back in 2010 set may have seen the recent prices this set has been selling for on Amazon. The demand is simply enormous for the set; and for a good reason.
Original LEGO Architecture White House (21006)
The original White House set reached an ROI of approximately 440% from the original recommended retail price in recent months. The price has reduced a little due to the launch of the new version, but any investor who knows what they are doing would have liquidated their inventory a long time ago, and received incredible returns. Even the recently reduced price shows the amazing returns from this set.
New LEGO Architecture White House 21054
The new set is a larger version, and includes the east and west wings of the building – features that were missing from the original. The set comes in at a RRP of $99.99, which was the same price as the US Capitol (21030) set. I think we can expect a lot of similarities in size.
LEGO have released a number of sets in their Washington DC line-up, and fans of the US Capitol or Lincoln Memorial sets may be inclined to also want to purchase the White House.
I believe there is a lot of corporate money moving into these sets over time. For example, companies offering gifts or buying sets for team-building activities. Given the historical nature of this one, it's not crazy to think that the set could be purchased for a wide variety of purposes. Buyers of this will not only be LEGO fans or architecture fans.
Overall, I love this set as an investment. Since it is new, I will wait some time before starting to build out a position on this, but it's definitely one that is on my radar.
I hope you found this insightful. If so, make sure to check us out on YouTube, where we give tons of more experience and strategies for LEGO reselling and investing. Also, we have a free Facebook group – join if you would like to learn from like-minded LEGO investors.
What do you think of the new LEGO White House set? Post a comment below!