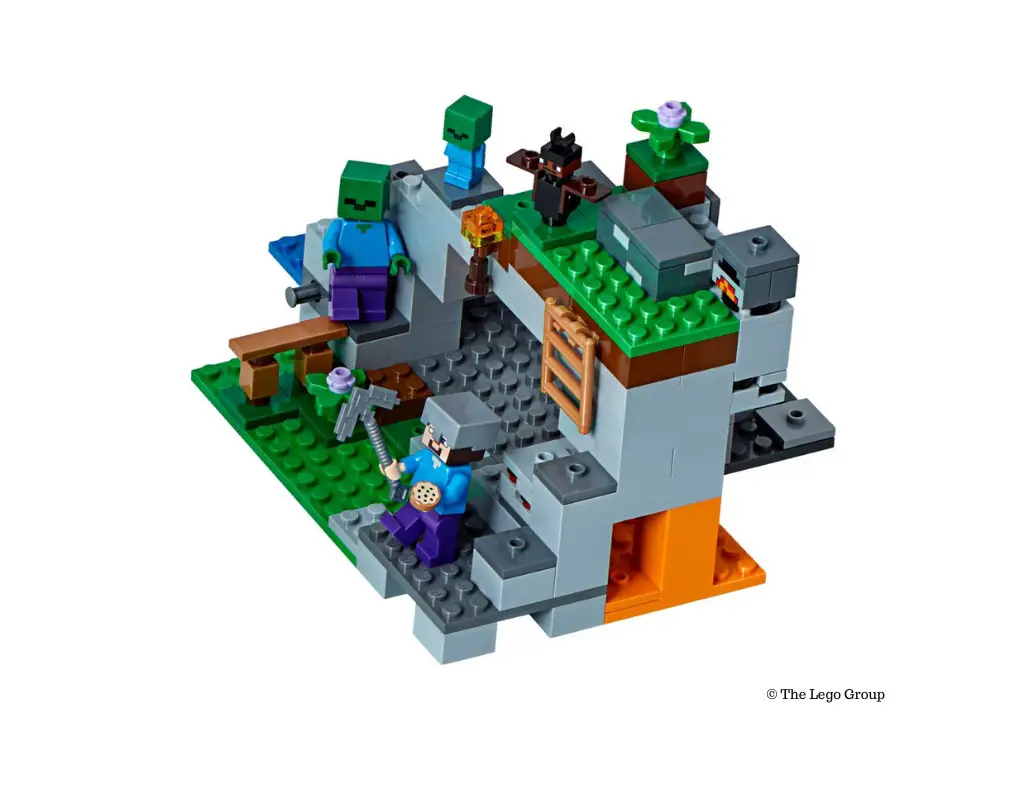 It's that time of year again!  The 2020 LEGO retirement list is starting to be pieced together by resellers and investors. Forums are buzzing with talk of what sets might be going and what is staying. And every LEGO reseller now has an opportunity to buy up the sets that they believe the clock is ticking on.
But which sets do you buy? 
Here are five of my picks from the list of sets rumored to be retiring soon. Before we jump in, please note that this is not investment advice, and I'm not confirming that these sets are definitely retiring. This is based on the sets that are commonly considered to be retiring in the community, but it is not a confirmed list. Please make sure to do your own research before making purchases.
Technic Chevrolet Corvette ZR1 42093
This is the first Corvette in the Technic theme and I believe they exceeded expectations. This is a smaller set compared to many sports cars in the Technic theme, and I view that as a good thing when it comes to ROI potential.
It is priced right at $49.99 but you should be able to find some good discounts on this set.  Since this is the first Technic Corvette, and probably not the last, this set should be sought after years after it has retired. As of the time of writing, the set is ranked in the top 50 in Amazon's Toy Building sets which shows that there should be a strong demand once this set retires. 
Over the past 12 months this set has been sold out numerous times and during Q4 of last year the price for this set on the secondary market was above $119.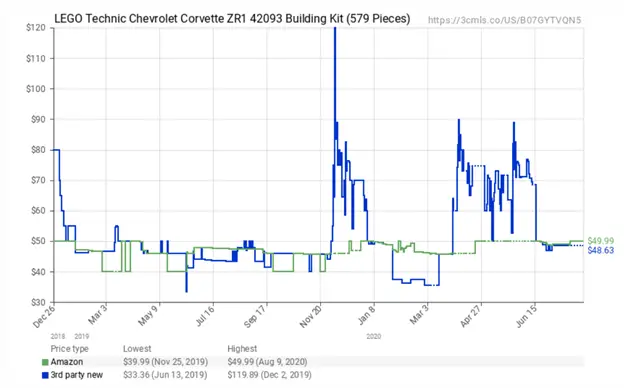 Minecraft The Zombie Cave 21141
Minecraft is quickly becoming one of my favorite themes to invest in. The Minecraft Zombie Cave 21141 was the first Minecraft set I purchased, and I hope to build on my inventory of this set between now and the end of the year.
This set has been in the top ten sets in Amazons Toys and Building sets for some time as of writing this, which is an incredible achievement for any set. This shows huge levels of demand and proves that the relevancy of the Minecraft brand has not been diminished.
The thing I like about this theme is that it has a very strong ROI but I don't hear that much chatter about it online. I also think the RRP of $19.99 should make many LEGO investors who has not purchased a Minecraft set in the past possibly want to add this set to their inventory.
Just like the Technic Corvette, this set has been sold out in the past so you are able to see the potential demand for this set.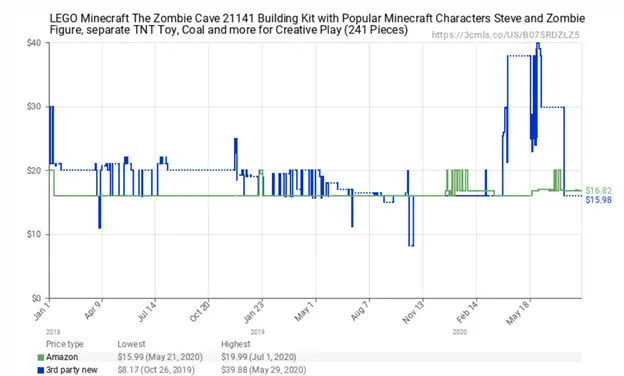 Friends Lighthouse Rescue Center 41380
As someone who loves to champion the Friends theme due to it's high potential, I had to include this set. 
This set makes a great companion piece to the many aquatic sets that the Friends theme has to offer. 
It also has great demand, and it has an attractive RRP of $59.99 which is usually discounted. 
This is the second light house set to the Friends theme and the previous one has had a strong RIO after retirement (see the graph below). 
There are other Friends sets retiring this year but this one is my first choice to add to my inventory.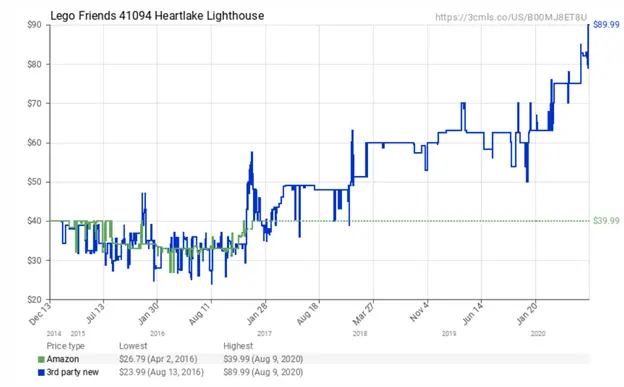 City Ski Resort 60203 
When it comes to the City theme I like to aim for unique sets, and this winter themed ski resort is one of those sets.
This set is highly demanded even now (I'm writing this during summer), and I expect that demand will spike much higher during the winter months, which aligns perfectly with Q4 and holiday season sales.
The last ski resort set LEGO released was in the Friends theme and it has been retired for less than two years. It is still a little early to see how that one is performing, but the ROI does look promising, as shown below.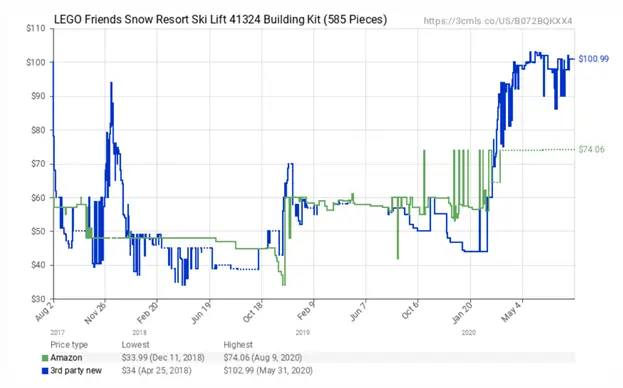 Jurassic World T. rex vs Dino Mech Battle 75938
This set is action packed with is one of the top Jurassic World sets a LEGO investor may want to consider adding to their inventory. As of writing, it is ranked in the top 300 in Amazon's Toys and building sets, which shows incredible demand for the set.
This should bring a stronger ROI as each Q4 approaches. Like other sets on this list this set has sold out at times which presents an opportunity to see what future performance will be on the secondary market.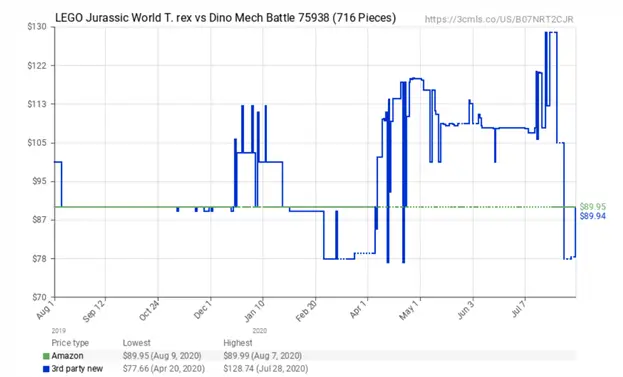 Go out there and get it!
A great opportunity presents itself every time we approach the end of the calendar year, because multiple sets will be retired by The LEGO Group. This means that values will begin to rise. As investors, we need to be aware of the retirement schedules as much as possible, and plan around them.
It's up to the LEGO investor to go through each retiring set and determine which is the best to include in their inventory.
I hope you found this valuable. If so, make sure to check us out on YouTube, where we give tons of more experience and strategies for LEGO reselling and investing. Also, we have a free Facebook group – join if you would like to learn from like-minded LEGO investors.
Which of these five sets is the one you like the most? Let us know in the comments below!